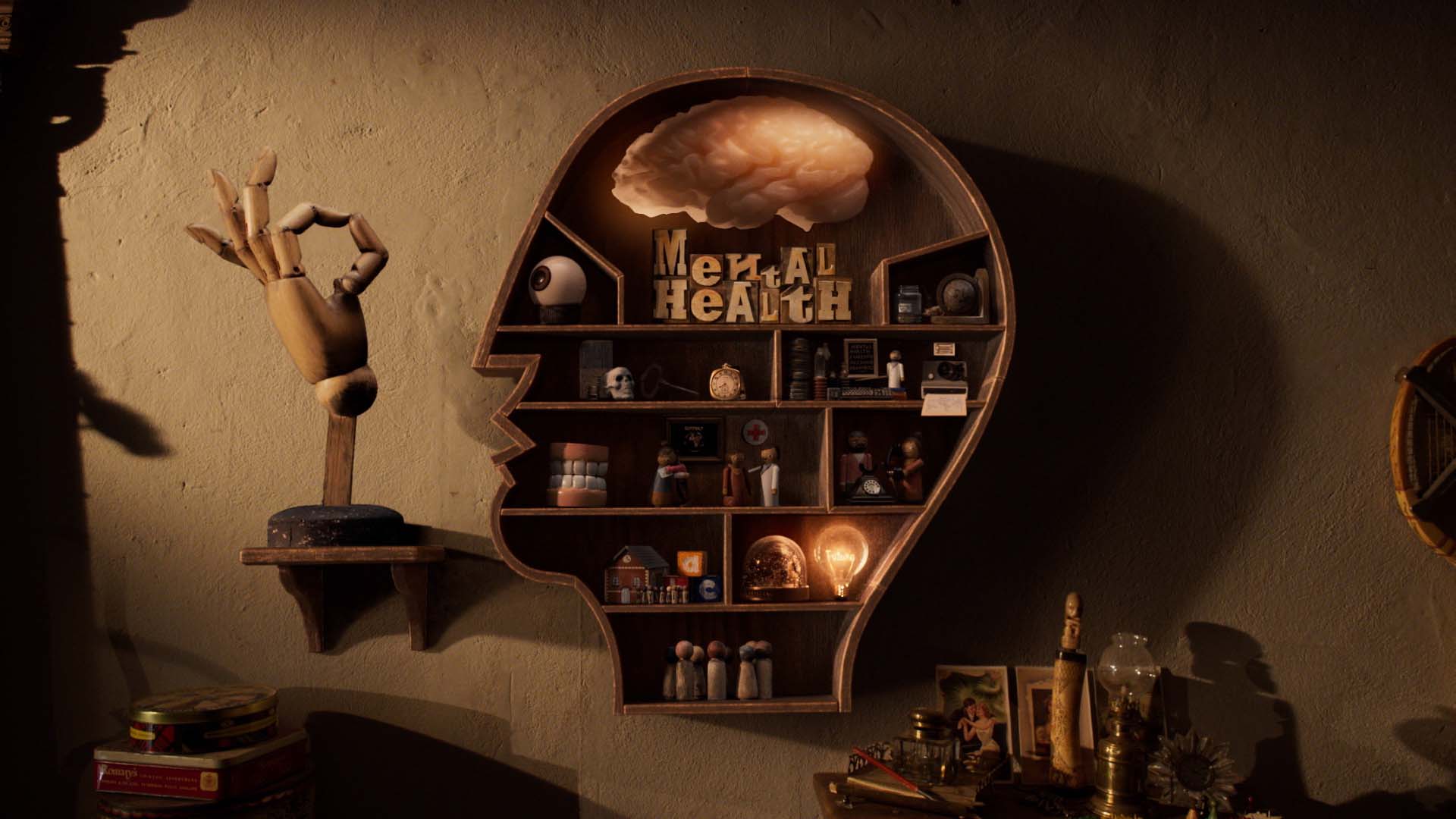 Working as a freelance stop motion Animator, Director and Designer for Aardman for over 12 years, Danny has directed several projects for the BBC including promos for BBC Radio 4's Mars Season and the BBC World Cup.
In 2017, he directed his own short film 'Visualise This', a comical and visually eclectic spot that pokes fun at conference calls. He wanted to create a film using a mix of styles and techniques that make the viewer wonder… How did they do that or is that CGI or stop motion...
In 2018 Danny directed and stop-motion animated 'New Mindset', which underlines how mental ill health is a global issue that affects everyone, everywhere. It uses a combination of live action and animation and Danny reflects: "This film was a real labour of love with a lot of care and attention to detail. Working with miniatures like the hugging wooden figures, the untangling worry dolls and the authentic wooden mannequin hand were a real challenge, but the fast-paced hard work resulted in a wonderfully rich, and heart-warming short film." 
It went on to win numerous awards such as the prize for Social Good at the British Animation Awards 2020.
Helen Argo
Executive Producer - Commercials & Short Form
Helen is responsible for the studio's Commercials and Short Form productions, creating animated and digital content for advertising agencies, third party brands as well as Aardman's own IP. Most recently she has produced The Bear and the Squirrel - a 4D film for Efteling, and stop motion musical short Robin Robin for Netflix.
View Helen's full bio
Steve Harding-Hill
Creative Director
Steve became Creative Director for Aardman's Commercials and Short Form division in 2016 and is responsible for the creative direction of the studios partner content productions.
View Steve's full bio