Published 25th April 2022
New Shaun the Sheep exhibition to open in Japan
To celebrate the 15th anniversary of the first broadcast of the much-loved Shaun the Sheep TV series, an exciting new touring exhibition is launching to allow visitors to experience the world of Shaun the Sheep.
The first venue has been announced as the art museum 'Eki' in Kyoto, Japan, beginning on Saturday 30th July. The exhibition will go behind the scenes and reveal the production processes used in creating the show, through the display of original sets, storyboards, concept art and exclusive production content featuring Aardman talent.
Richard Starzak, key animator for the Shaun the Sheep series, has created bespoke imagery and visuals for the exhibition.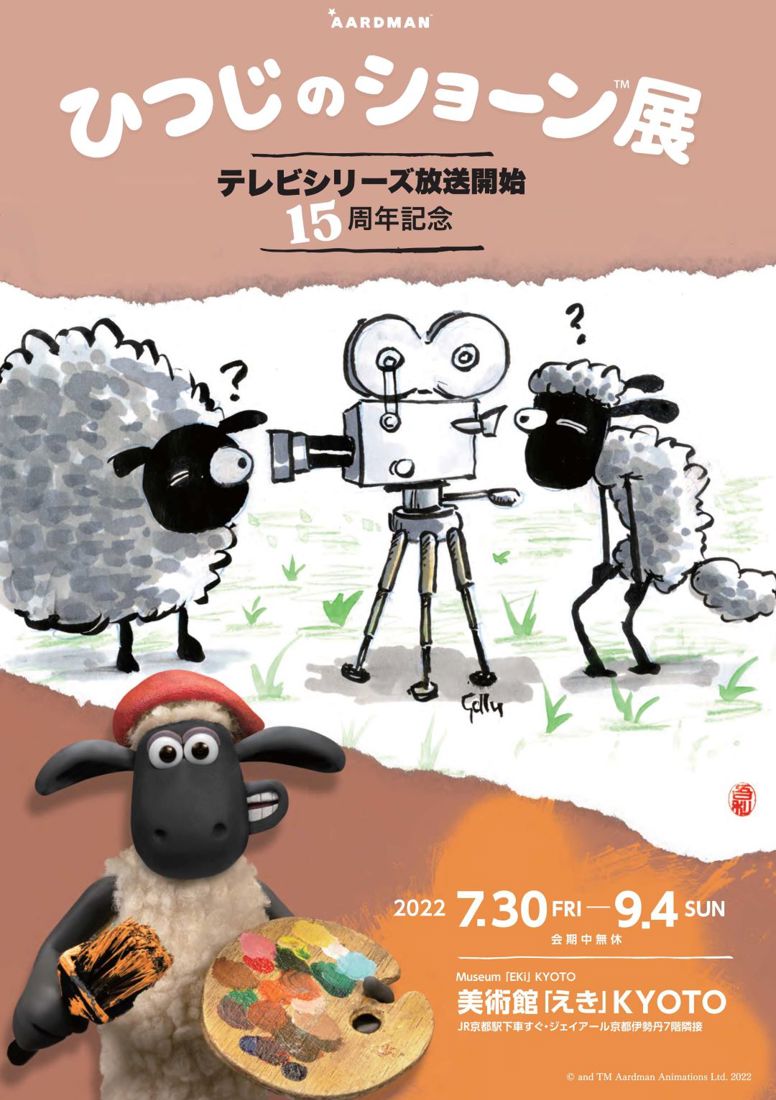 Ngaio Harding-Hill, Head of Live Attractions and Experiences at Aardman said: "Japan has many of Shaun's biggest and most enthusiastic fans and has always been one of the most important territories for the brand, so we're delighted that the exhibition will kick-off our favourite Sheep's 15th anniversary celebrations"