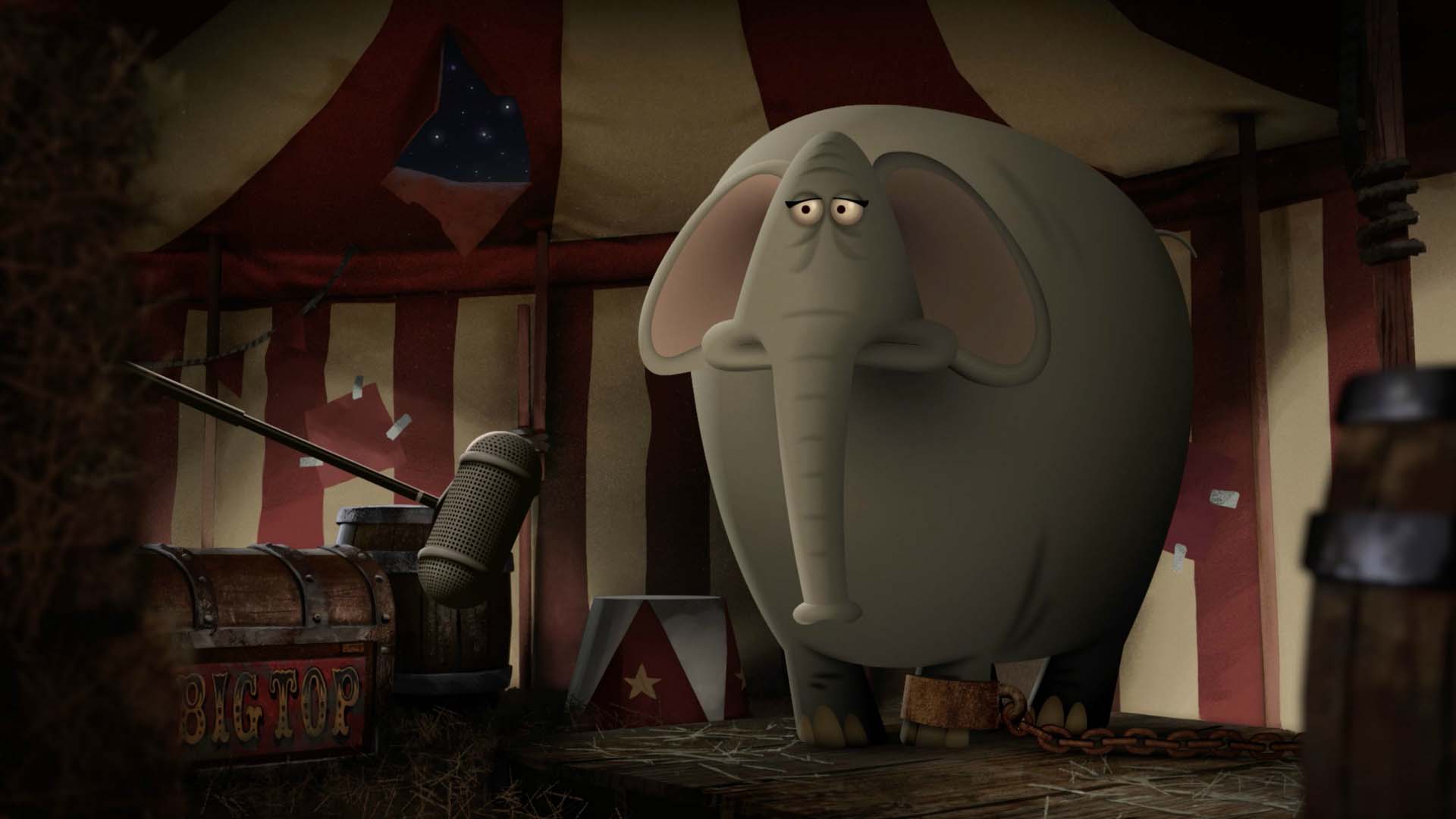 Peter Peake is a freelance Animation Director and filmmaker. He studied BA Graphic Design at Bath College of Higher Education and began working with Aardman in 1992. During this time his work included key animation on Nick Park's 'A Close Shave', Richard Goleszowski's 'Rex the Runt (Series 1)' and several TV commercials. In 1994 he made his first short film for Aardman, 'Pib and Pog', which won the McLaren Award at the Edinburgh Film Festival and was nominated for a BAFTA®.
His next film 'Humdrum', completed in 1998, also won the McLaren Award and was nominated for both an Academy Award® and a BAFTA®. In 2002 he directed the half hour special 'Robbie the Reindeer II – Legend of the Lost Tribe' for Comic Relief and BBC Worldwide. The cast included the voices of Jeff Goldblum, Steve Coogan, Ricky Gervais and Sir David Attenborough and the film won an International Emmy® in 2003. Also in this year he made 'Out of Joint', a short film for South West Screen which was shortlisted for Best Short Film and Best Comedy in the British Animation Awards 2004.
He wrote and directed a mini-series of 'Pib & Pog' (2006) and 'JellyBeats' (2008), online shorts based on characters he created, followed by his next short 'Pythagasaurus' (2011). In 2015 he began production on 'Take Rabbit', a self-funded short film which he completed at the end of 2017.
Helen Argo
Executive Producer - Commercials & Short Form
Helen is responsible for the studio's Commercials and Short Form productions, creating animated and digital content for advertising agencies, third party brands as well as Aardman's own IP. Most recently she has produced The Bear and the Squirrel - a 4D film for Efteling, and stop motion musical short Robin Robin for Netflix.
View Helen's full bio
Steve Harding-Hill
Creative Director
Steve became Creative Director for Aardman's Commercials and Short Form division in 2016 and is responsible for the creative direction of the studios partner content productions.
View Steve's full bio