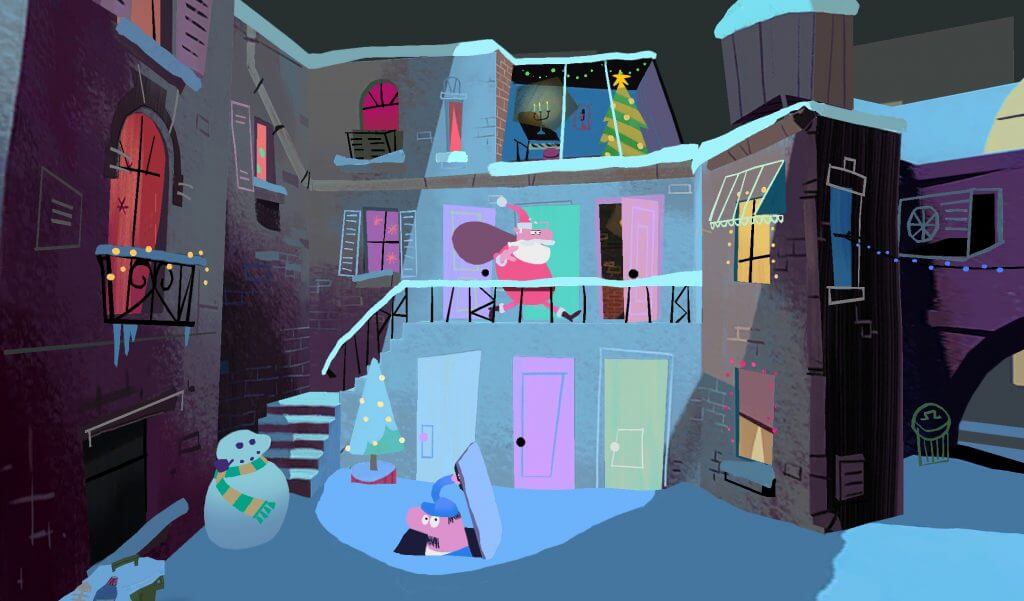 Tim is an Illustrator, Animator and Director based in Bristol. He has a strong eye for design and loves to bring his characters to life through storytelling and animation.
Tim has been working at Aardman for over 17 years. He has animated and directed on a broad range of projects creating films and commercials for clients such as Google, Tesco, Nintendo, Robinsons, Clipper Tea and more.
One of his stand out projects was the Google Spotlight Stories, a new form of storytelling made specifically for mobile and VR. In these 360-degree, interactive stories, your phone becomes a window to a world all around you. The sensors on your phone allow the story to be interactive; when you move your phone to various scenes, you are able to unlock mini-stories within the story.
Want to work with Tim or have a project you'd like to discuss? Contact us.