Published 6th October 2020
Aardman Creates Autism Awareness Film for Scottish Government
Aardman has teamed up with the Scottish Government and The Leith Agency to create a thought provoking animated film for their 'Different Minds. One Scotland' campaign, that highlights the stigma and discrimination that autistic people face.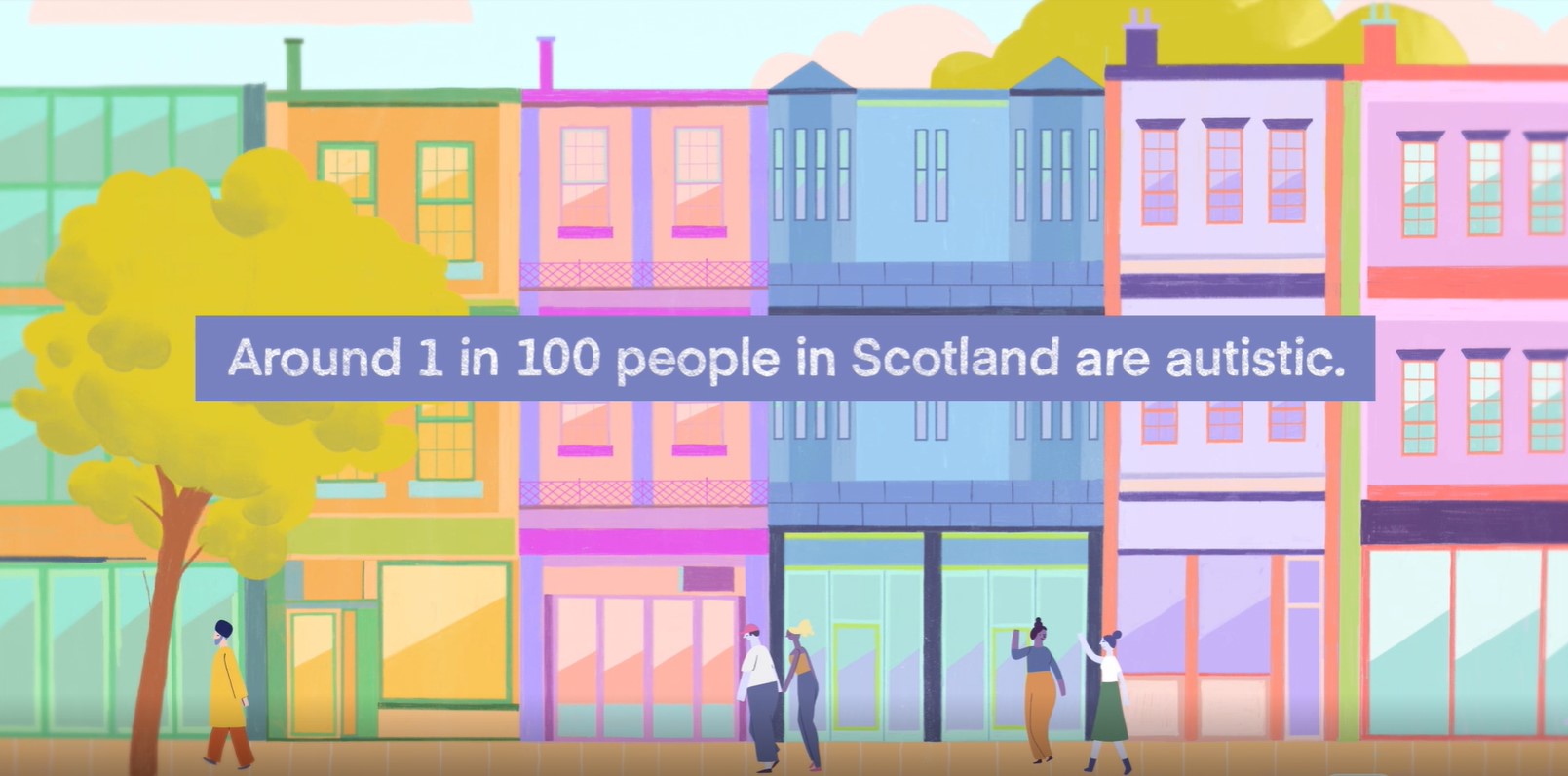 The creative campaign has been developed to deliver a clearer understanding of autism to the non-autistic population and Aardman were tasked with creating a striking film that would capture attention and help share this complex message with the audience.
Daniel Binns, Director at Aardman says: "It's a real privilege to be able to spend our time making films, especially for a project that seeks to encourage a little empathy, kindness and understanding for a group who's experience of the world might be a little different to our own. Creatively it was thoroughly enjoyable challenge to try do justice to that experience and despite lockdown coming along, it was a rewarding project that I'm proud to have been a part of."
David Amers, Planning Director at The Leith Agency added: "This is a very important campaign, one Leith's really proud to have created, working closely with our Scottish Government clients and stakeholders. It aims to deepen the publics' understanding and acceptance of autism in Scotland and to challenge on-going myths. In doing so, it's a big step towards tackling the stigma and discrimination autistic people can feel. "
Claire Prentice, Head of Safer Marketing, Scottish Government says: "We are delighted to see the launch of the 'Different minds. One Scotland' campaign today. At the heart of the campaign is a desire to tackle the stigma and myths surrounding autism and to help people have a better understanding of autism. Aardman understood our vision from the start, and worked closely with us throughout to create an animated film which beautifully captures what the life of an autistic mind is like. We're really delighted with the end result, and are confident it will have a powerful role to play in increasing awareness and understanding of autism in Scotland"
The three part campaign which launched this week includes advertising on TV, radio, outdoor posters and digital media channels and has been developed to communicate key messages and dispel some myths around autism.
Go behind the craft with director Dan Binns here.
Dan is a Director and Designer involved in multiple development projects and has recently directed What's Up With Everyone, a campaign developed to help young people become more aware of their mental wellbeing.
View Dan's full bio