Published 9th November 2022
Shaun the Sheep and friends stage a Royal Albert Hall Christmas
Aardman has joined forces with the Royal Albert Hall in a brand new seasonal advert featuring Shaun the Sheep and friends.
In the 30-second animation directed by Steve Harding-Hill, mischievous flock member Timmy transforms into a ballet dancer, jazz trumpeter, gospel singer and rock god, before helping the rest of the gang erect their own makeshift Royal Albert Hall.
The film, entitled Fleece Navidad, is being released to mark the first full festive season at the London venue since 2019, and includes nods to perennial highlights such as The Nutcracker, Guy Barker's Big Band Christmas and The London Community Gospel Choir.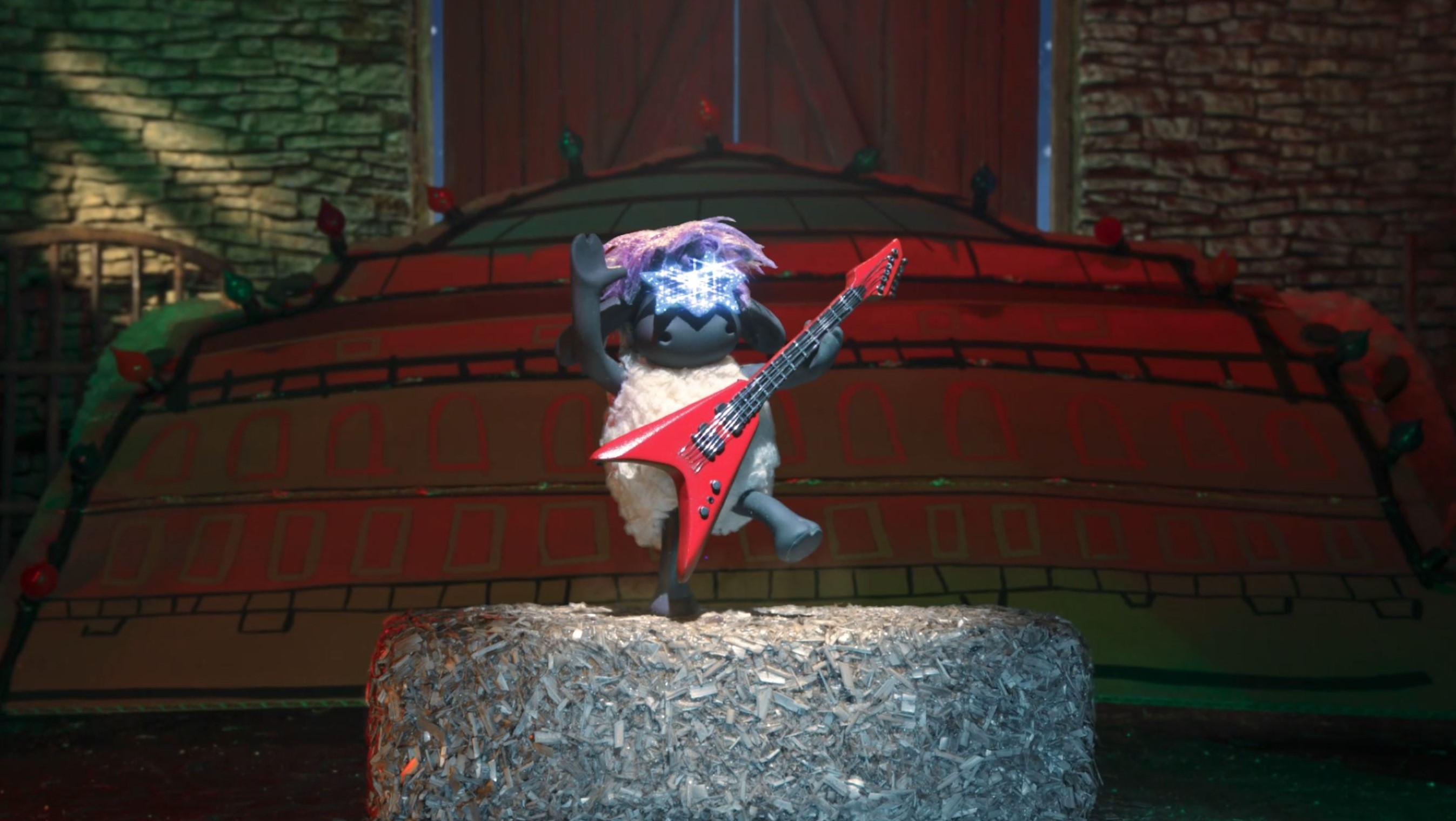 Craig Hassall, chief executive of the Royal Albert Hall, said: "We wanted to do something unique to thank audiences for all their incredible support over the past three years, and we're delighted that Aardman agreed to help us. We've always seen them as kindred spirits, creating work that's warm, anarchic and extremely British – in all the best senses of that word. This magical film captures the essence of the Hall as a place of celebration, creativity and community. It also enabled us to work with performing sheep in a way that didn't harm the fabric of the building."
Steve Harding-Hill, creative director at Aardman, said: "It was great collaborating with the Royal Albert Hall, who were really up for creating something that was both fun and unique. So when we suggested Timmy performing a quick-changing routine that celebrated the breadth of musical entertainment the Hall is famous for, they were super excited.
"With numerous costume changes and shot within a single animated take, it gave us the chance to really camp up Timmy's performance – the end result being one of the cutest things you'll see this side of Christmas!"