PASCUAL PÉREZ (1967-2015)
Published 5th January 2016
The world of stop-motion is a pretty small, and a close-knit one. It often seems that everybody knows each other, that everyone's worked together somewhere at some time. So when we lose a member of this international 'family of animation, everyone around the world shares in that loss.
Late last year we lost Pascual, a much-admired, much-loved member of that family.
Pascu was a part of so many Aardman productions over the years, from Angry Kid through to Shaun the Sheep. His wonderful animation enhanced so many great projects: Rex the Runt, The Curse of the WereRabbit, Robbie the Reindeer, Creature Comforts, Creature Comforts USA, various TV commercials and The Pirates! In an Adventure with Scientists. Wow! Not a bad list. And he was great on all of them. Funny, calm, instinctive and brave. A fabulous combination of skills for an animator.
For me, personally, working with him on The Pirates! Pascu was marvelous. He'd take on tough, complicated scenes with the minimum of direction. He'd just get it. He wasn't fazed by technically difficult or fiddly shots, and he never got bogged down – he'd always just push for performance and comedy. It was a pleasure and an honour to have him on the team. He was gentle and a gentleman. And by the way, he gave me a very cool El Día de los Muertos shirt when he left the production. When the weather gets a little warmer, I'll always wear it and think of him.
Peter Lord, Co-founder and Creative Director, Aardman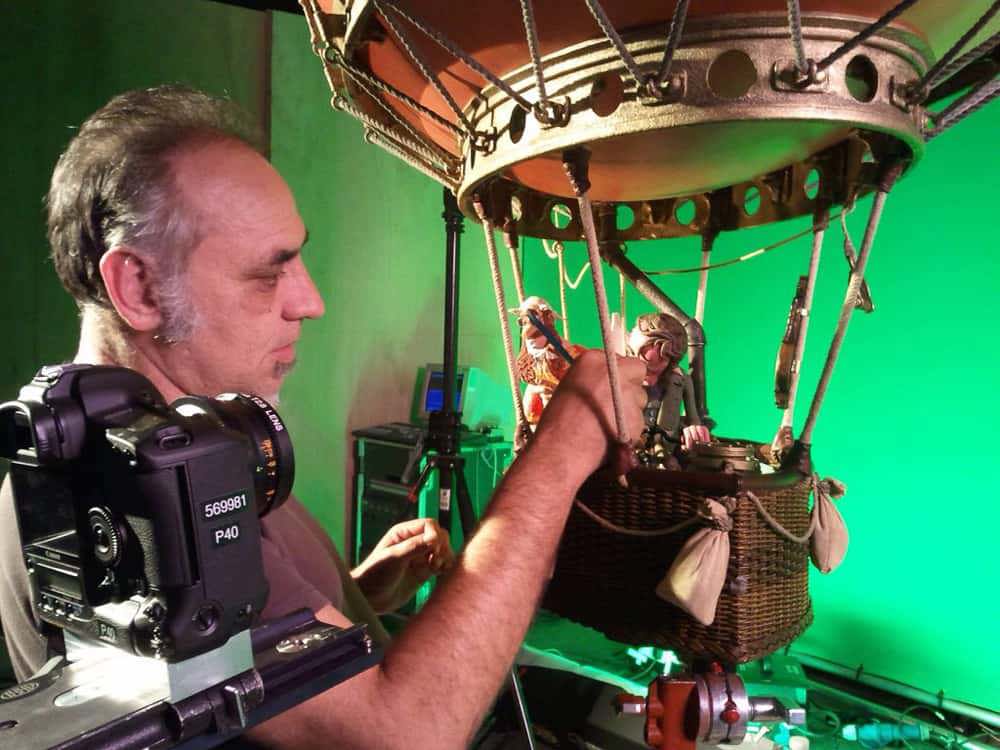 Another friend wrote:
"Pascu learnt about his lung cancer shortly after working on Shaun the Sheep Series 3. It was a long fight, and he wasn't ready to give up at any time. And in all that time he kept his humour, his intelligence and his love for life. He kept true to himself and to everybody close to him. He was very lucky to have Nuria by his side.

Anybody who was lucky to meet him knew who Pascu was. His personality traits were very deep. He was extremely generous, a lover of life, not somebody who would feel content with just scraping the surface. He was very educated, a reader, and that helped him in his quest to get to the core of things. He was hilarious, at times surreal. He was the best company in the early hours with a glass of wine! He was famous among his friends in Bristol for his paellas. Serious paellas indeed! On those occasions you wouldn't like to mess with his cooking! Pascu, who would laugh about everything, would freeze you on the spot with a blood-chilling stare if you got in between him and his paella. He wasn't just cooking for his friends and himself at that time but for the whole of the Mediterranean culture! He was serious about his animation and his art too. So serious that he made them hilarious. And extremely personal. As an animator you could see his finger-print (often quite literally!) on all his work."
And as well as his wonderful contribution to Aardman, Pascual also made his own, delightful, personal film: Història d'Este.