#BeFloodReady - Missy's Tale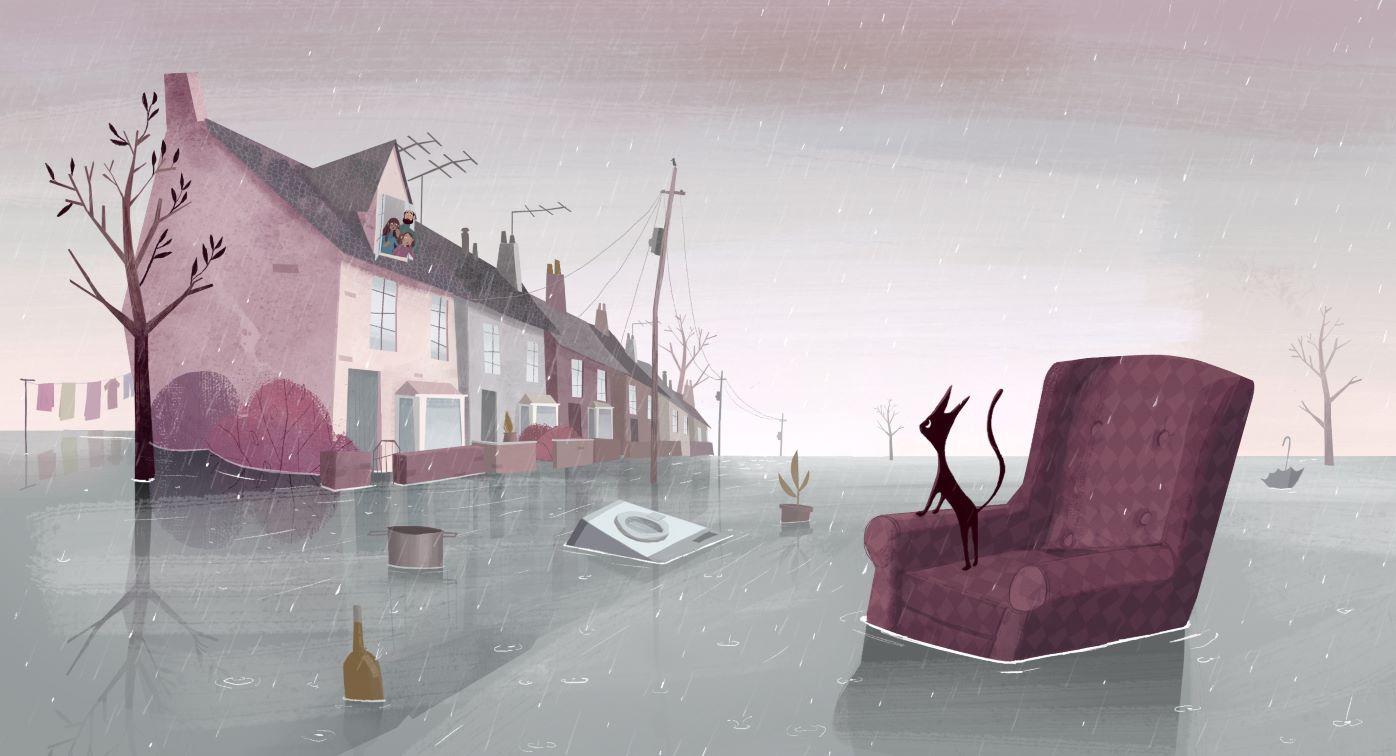 Directed by Åsa Lucander for Cornwall Council, The Environment Agency and the Department for Environment, Food and Rural Affairs's #BeFloodReady campaign, Missy's Tale is a 2d animation highlighting the impact flooding can have on homes and families, from the perspective of Missy the cat.
Originally from Finland, Åsa moved to London in 2001 and joined Aardman in Bristol in 2014, where she is now based. She was first drawn to illustration and from there her passions developed towards moving images.
View Åsa's full bio
Helen Argo
Executive Producer - Commercials & Short Form
Helen is responsible for the studio's Commercials and Short Form productions, creating animated and digital content for advertising agencies, third party brands as well as Aardman's own IP. Most recently she has produced The Bear and the Squirrel - a 4D film for Efteling, and stop motion musical short Robin Robin for Netflix.
View Helen's full bio
Steve Harding-Hill
Creative Director
Steve became Creative Director for Aardman's Commercials and Short Form division in 2016 and is responsible for the creative direction of the studios partner content productions.
View Steve's full bio