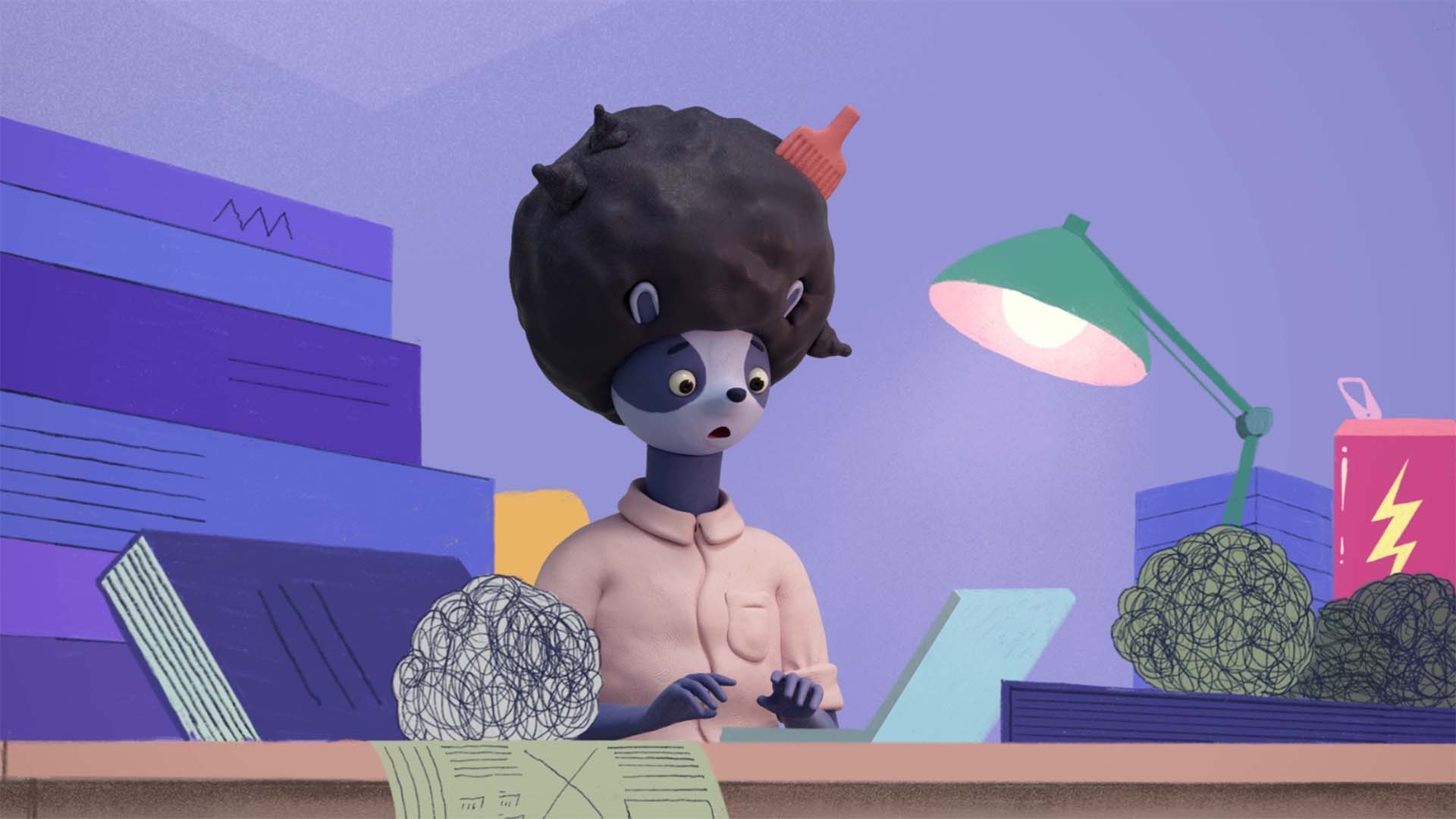 What's Up With Everyone? is a campaign developed to encourage young people to become more aware of the factors that may be having a negative impact on their mental wellbeing.

Directed by Dan Binns, we produced a series of short films, uniquely co-created with the audience it set out to support, ensuring it has an authentic voice and is genuinely representative of the challenges to mental wellbeing faced by the demographic.

The campaign was led by Professor Paul Crawford at The University of Nottingham, with research teams at the University of Nottingham, Loughborough University, London School of Economics; the Mental Health Foundation and mental wellbeing charity Happy Space; and with young people's mental health expert, Dr Dominique Thompson.
Dan is a Director and Designer at Aardman, involved in multiple development projects and has recently directed What's Up With Everyone, a campaign developed to help young people become more aware of their mental wellbeing.
View Dan's full bio
2021

Purpose Awards

Nominated

Best Health Cause Campaign

2021

PR Week Pride Awards

Winner

Best Art, Culture, Sport or Entertainment Campaign (Gold)
Best Not For Profit (Gold)
Best Use of Content (Silver)
Have a project you'd like to discuss? Contact us.