Published 1st November 2023
Barbour collaborates with Shaun the Sheep on new Christmas film
Aardman has collaborated with leading heritage and lifestyle brand Barbour to bring Shaun the Sheep to its new Christmas campaign.
The seasonal stop motion film, directed by Steve Harding-Hill, brings Barbour to life on Mossy Bottom Farm. Funny, thoughtful and full of joy, the festive film follows the adventures of good-hearted Shaun, Bitzer and the Flock as they decide to repair the Farmer's well-worn Barbour wax jacket after worrying that due to the damage it would no longer keep him warm and dry. Chaos swiftly ensues, and despite their best efforts the jacket is left looking worse than ever before. Thankfully, Christmas is saved when Bitzer clicks his fingers and the Farmer's original jacket reappears, lovingly restored by the experts at the Barbour factory… with the message that for some people, re-waxing and repairing jackets might be best left to the professionals at Barbour.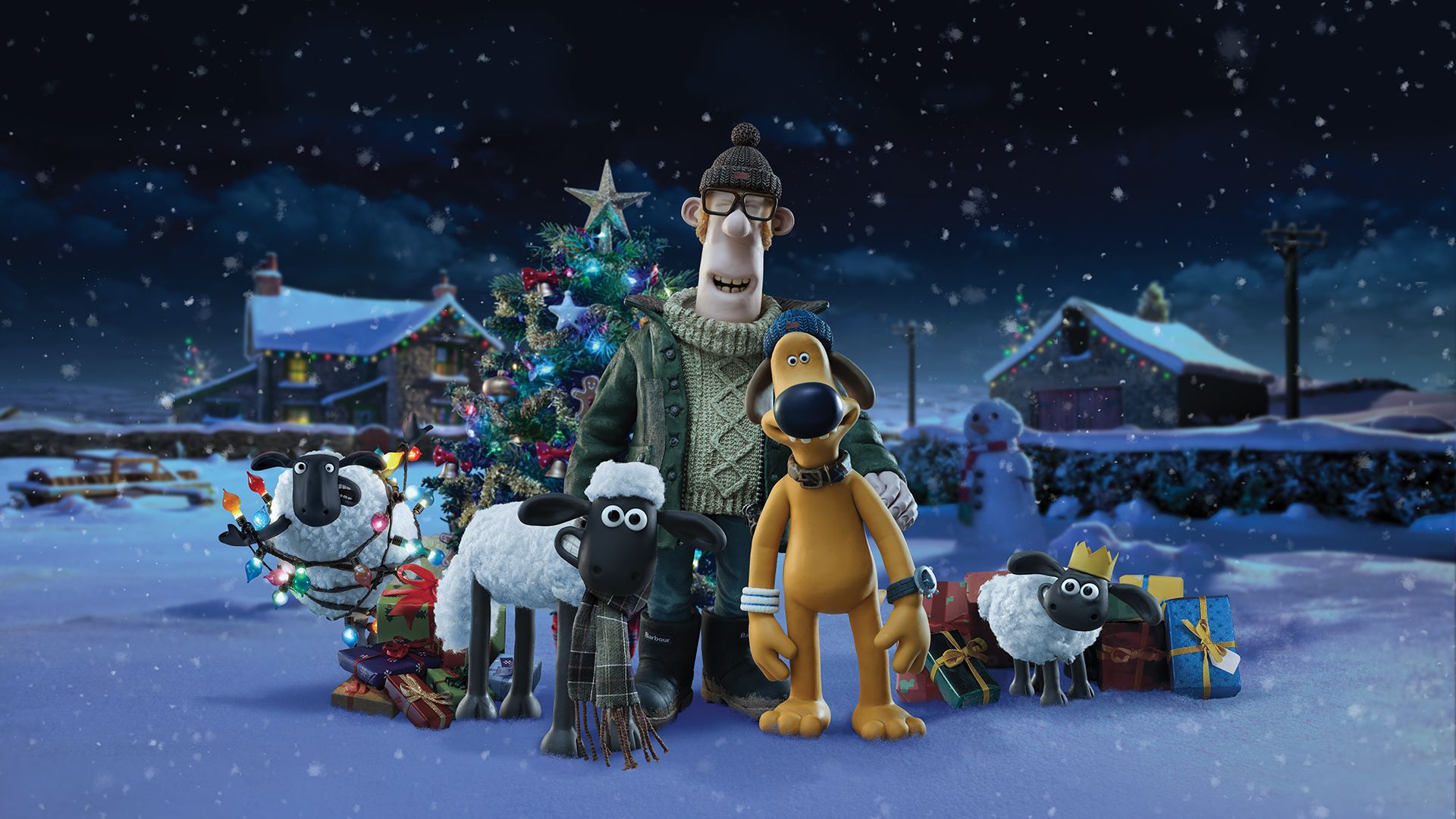 Barbour has been offering a Re-Waxing and Repairs service for over 100 years and today the service forms part of Barbour's Wax for Life programme – which includes a range of different initiatives designed to extend the life of Barbour Wax Jackets.
Paul Wilkinson, Group Commercial Director, Barbour said: "This Christmas, we wanted to demonstrate the importance of extending the life of our garments and we've been able to achieve this through our partnership with Aardman. Working with Shaun the Sheep and his friends, we've created a light hearted and engaging film that we hope will make people smile this festive season.  With a Barbour wax jacket, age is no limitation and through our Wax for Life initiative, globally every year over 73,000 of our wax jackets are returned to be re-waxed or repaired.  A Barbour jacket is like an old friend – it becomes part of your life and part of your shared experiences and memories.  By using our re-waxing and repairs service, your jacket can last for a long time continuing to give many years of faithful service and most importantly, reducing its impact on the environment."
Rachael Peacock, Senior Brand Manager at Aardman added: "We're delighted to be collaborating with such an iconic British brand, whose company values are so well aligned with our own. Shaun the Sheep's 'One Farm' initiative challenges ewe to look after the planet, and Barbour's services are a perfect example of how families can extend the life of their belongings.
"Our creative team had so much fun bringing the magic of Christmas back to Mossy Bottom Farm, and with his Barbour jacket the Farmer has become a style icon! We can't wait to bring a smile to families around the world with this wonderful campaign."