Morph Thingy-Ma-Bobstacle Course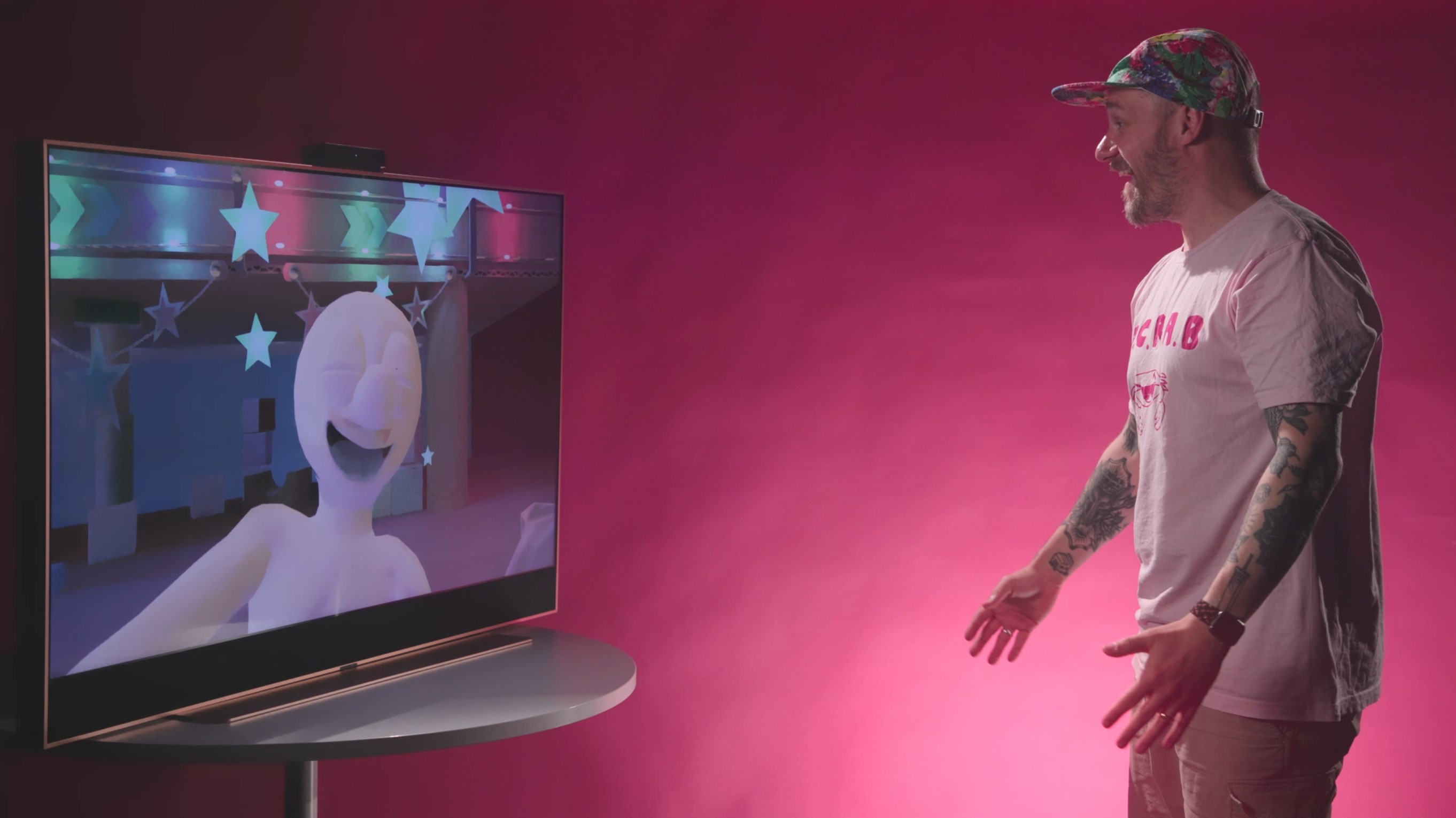 At Aardman, we love finding new ways for audiences to engage with our characters. From watching, playing and even performing with them, we love crafting content that brings fans closer to the action, giving them ways to interact with our characters and stories in innovative ways. So, when Sky asked us to produce a game using our very own Morph to showcase Sky Live, the new interactive camera from Sky for the Sky Glass TV, we were delighted to explore this new technology and take Morph on a brand-new adventure into the digital space!
So, we made a Morph game called Thingy-ma-bobstacle Course that utilises Sky Live's AI-powered body tracking and gesture control to physically direct Morph along a series of epic obstacles and super-fun treadmill terrain, collecting buttons, dodging shapes and battling bosses to reach the furthest distance possible and top the leader board.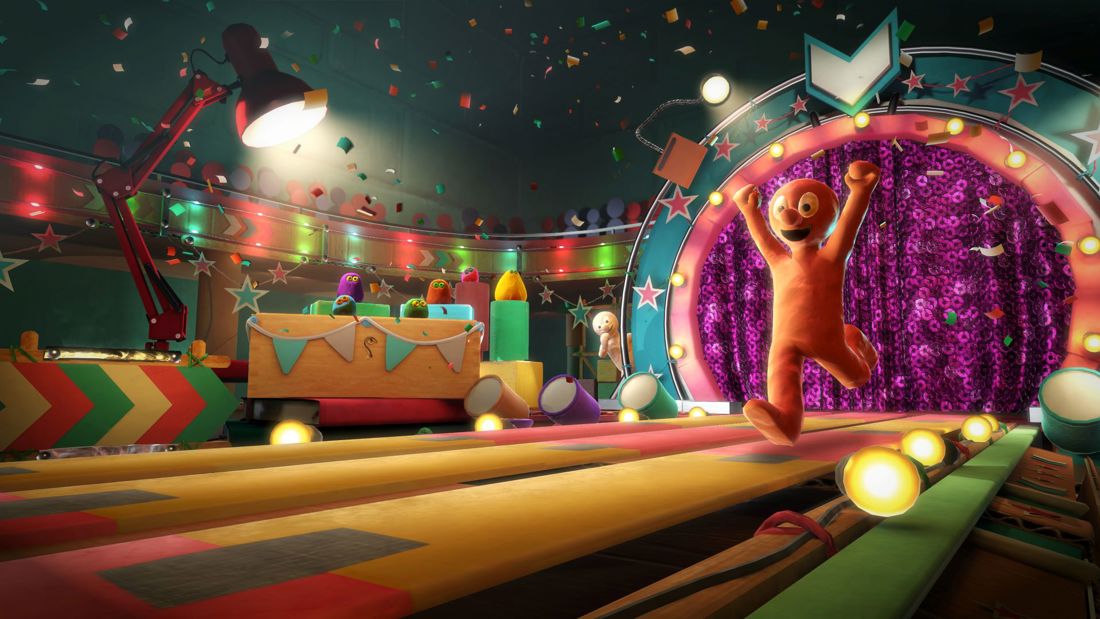 Aardman and Sky Kids have a long-standing relationship, with The Epic Adventures of Morph and The Very Small Creatures series as well as several games made with Sky Kids. With several joint ventures together, it was a natural collaboration and we were excited to be involved right from the very start with this new piece of technology, Sky Live. Being able to feed into initial development, working with Sky to iterate and improve based on our testing and findings allowed us to work in a truly collaborative way.
Pulling on all facets of Aardman meant we could keep the whole production in-house, from modelling, rigging and animation right through to developing the game in Unity and building on the new Sky Live.
We loved being able to bring Morph into a digital space where fans can connect in a more engaged way. By using the Sky Live we were able to get our audiences even closer to the action and perform with Morph in a physical way unlike before.