Wallace & Gromit: The Big Fix Up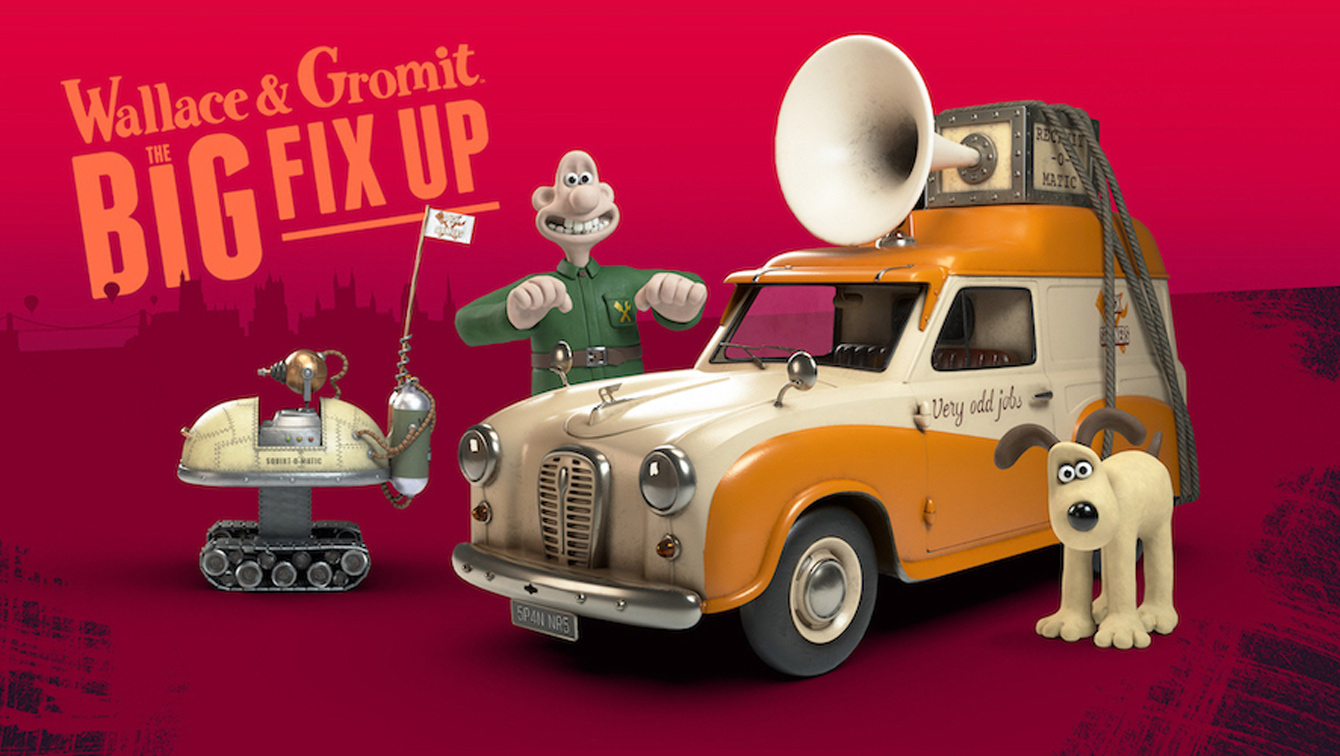 The Big Fix Up uses the power of augmented reality to enjoy Wallace and Gromit in a pioneering way. In a new storyline, the duo's new business venture, Spick & Spanners, takes on a contract to "Fix-Up" Bristol, the city where Aardman is based, and positions the player as the new employee of the company.
Available on iOS and Android devices in the UK, US and Canada, the free app creates a narrative-driven experience, taking the user through AR gameplay, CG animations, in-character phone calls, extended reality (XR) portals, and comic strips. Using the latest technology, fans interact in a host of new ways and get closer than ever to Wallace & Gromit.
The experience is rich and multi-layered, realised through innovation and technology. Richard Saggers, Chief Operating Officer, Fictioneers explains: "It's a truly groundbreaking work which demonstrates the huge opportunity to evolve the ways stories are told. Above all it's a great example of what a diverse, multi-disciplinary team of creative talents can achieve together." Merlin Crossingham, Creative Director of Wallace & Gromit at Aardman, says: "Wallace & Gromit have innovation, gadgets, and technology at the comedic heart of their world. Working with Fictioneers to create The Big Fix Up has been a perfect fit, allowing us to bring the duo's fantastic fictional contraptions right into our fans' homes using the latest real technology."
The Big Fix Up is voiced by award-winning British actors Miriam Margolyes and Jim Carter, along with Isy Suttie, Grace Ahmed, Joe Sugg and Ben Whitehead as Wallace. Using 3D mapping platform Fantasmo, Fictioneers created a city-scale augmented reality experience to bring the Bristol city centre to life at home.
Fictioneers worked with Unity Technologies, using its new Mixed and Augmented Reality Studio product and AR Foundation toolkit to build mixed reality and AR applications. Fictioneers, is a collaboration of partners including Potato (part of the AKQA network), Sugar Creative and Tiny Rebel Games, with research support from the University of South Wales. The Big Fix Up is backed by funding from the government's UK Research & Innovation.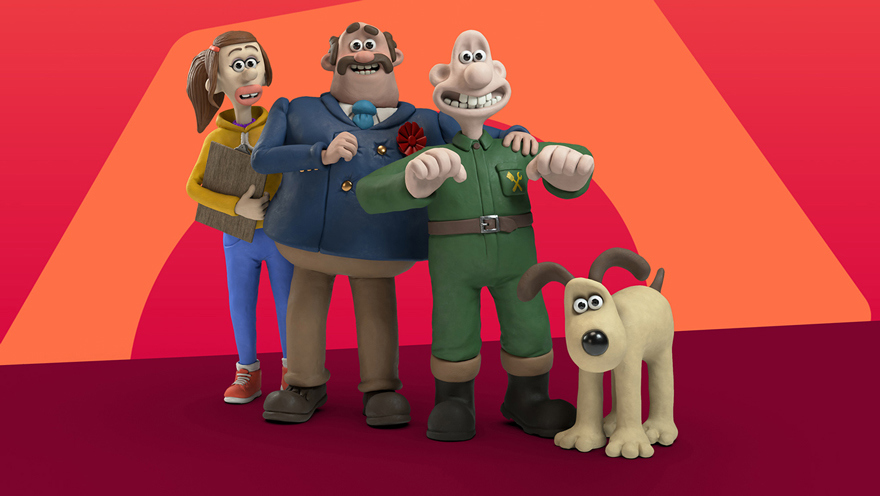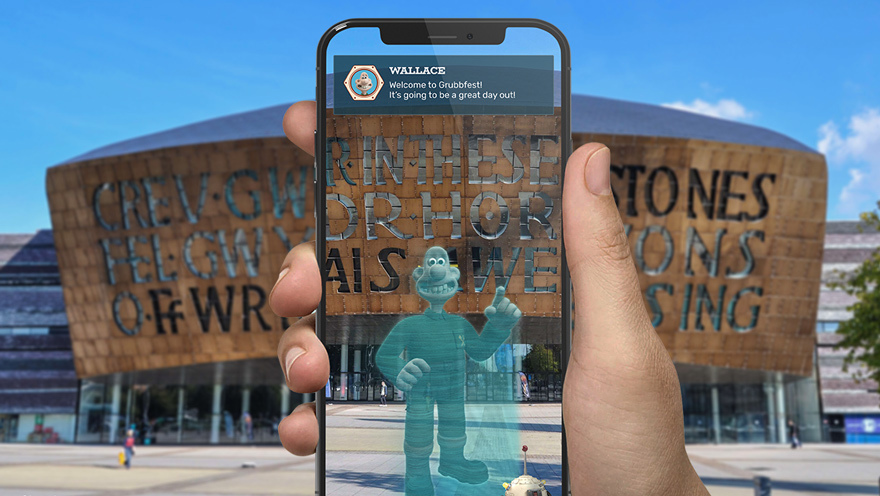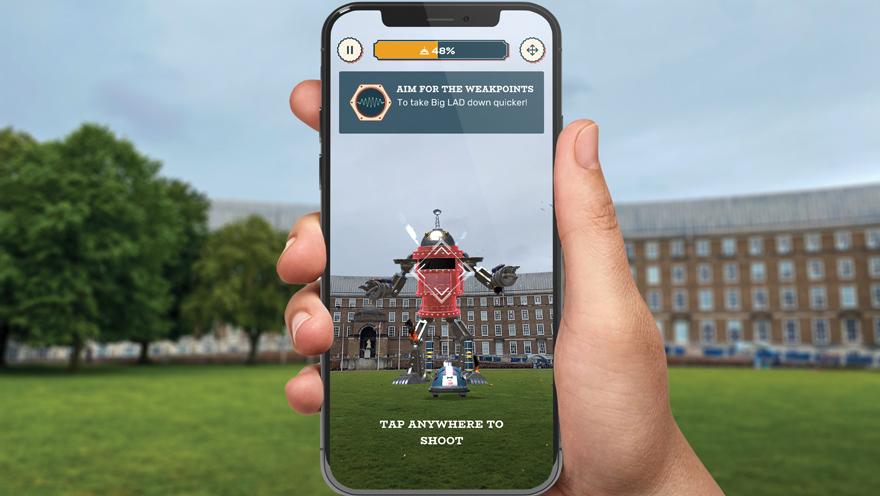 2021

Cannes Lions

Shortlisted

Mobile
Brand Experience & Activation

2021

Fast Co Innovation by Design Awards

Honorable Mention

User Experience
Apps and Games

2021

The Drum Awards

Finalist

Most Effective Use of VR and AR

2021

Auggie Awards

Nominated

Best in-location Based Entertainment
Best Game or Toy
Lorna Probert
Head of Interactive Production
Lorna is responsible for the studio's Games and Interactive productions, generating business and overseeing the successful delivery of high quality games, apps and immersive experiences to support the strategies of both Aardman's own IP and those of our external clients.