170 x 7' & 2 x 30', 36 x 1' - Series / Special / Stop Motion - 2007 – Now
Since his first appearance in Wallace & Gromit: A Close Shave, Shaun the Sheep has become a global superstar, whose TV adventures are enjoyed in 170 territories. He has a huge following on social media, with over 5 million Facebook fans and 1.7 billion views on YouTube. He's also appeared on the big screen in two acclaimed feature films.
Shaun's adventures on Mossy Bottom Farm can be enjoyed across 6 series. During the Christmas period of 2015, Shaun and the Flock starred in their first half-hour TV special, The Farmer's Llamas, and in December 2021 another festive half-hour special – Shaun the Sheep: The Flight Before Christmas – airs across the globe on TV and streaming services.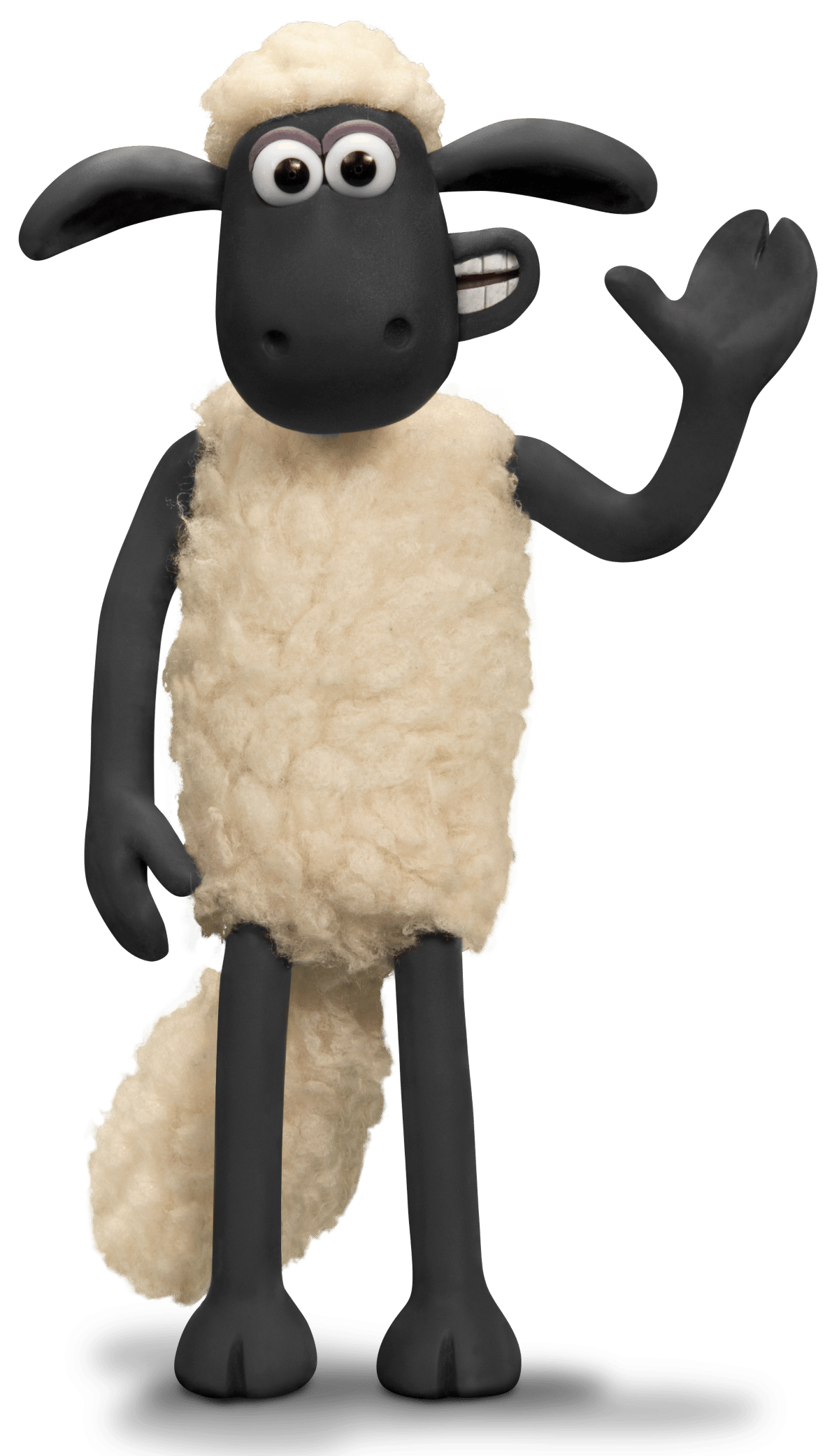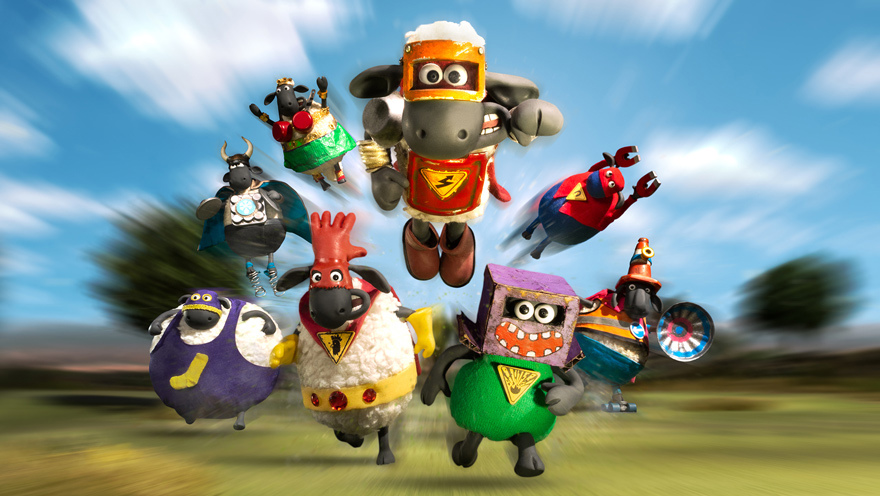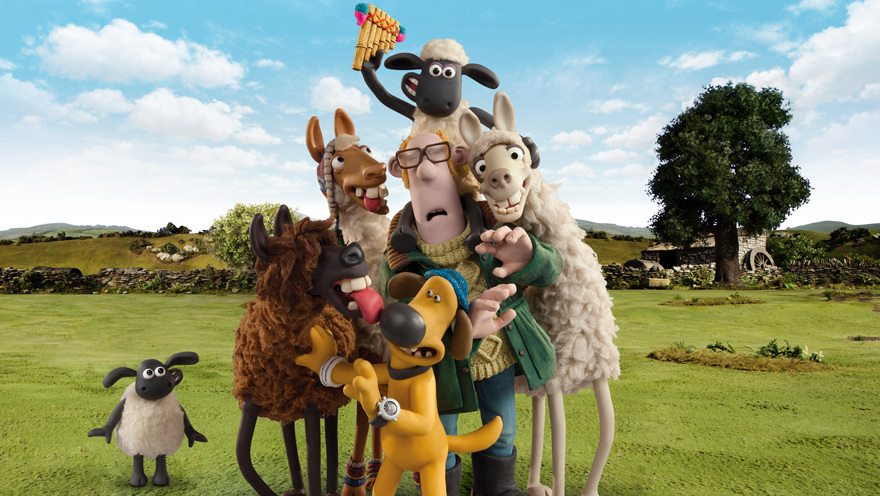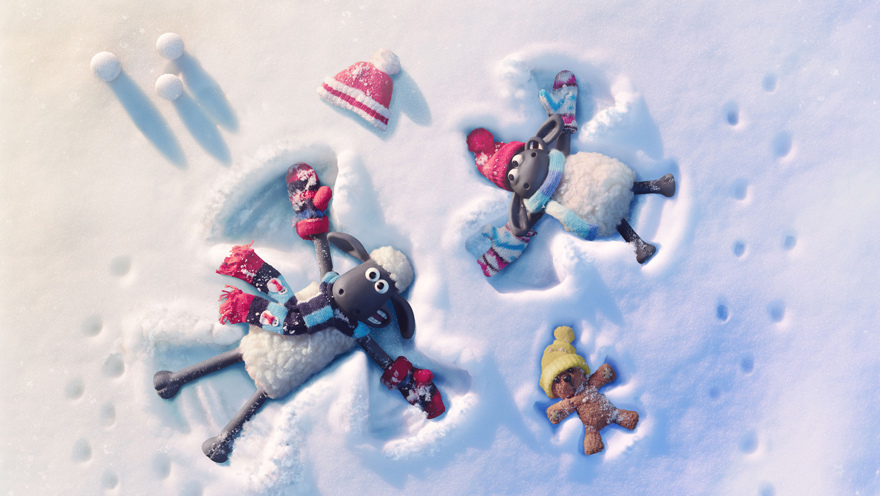 There are six series of Shaun the Sheep. The most recent - Shaun the Sheep: Adventures from Mossy Bottom – combines the slapstick humour fans love with contemporary themes, as well as some extra characters. The series sees the flock undertake some hilarious and mad-cap missions: a teddy bear heist, a pumpkin patrol (against an army made up of garden snails) and even a pizza delivery service. Shaun's adventures to date total 170, 7-minute episodes, since series 1 premiered on BBC One in 2007.
2008

British Animation Awards

Winner

Best Children's Series
Children's Choice

2010

BAFTA Children's Awards

Winner

Best Children's Animation

2010

International Emmy Awards

Winner

Children and Young People

2010

British Animation Awards

Winner

Best Children's TV Series

2011

Kidscreen

Winner

Best Kids Series
Best Animation
Best Design
Viewer's Choice

2014

BAFTA Children's Awards

Winner

Best Children's Animation

2015

BAFTA Children's Awards

Nominated

Best Children's Animation

2016

International Emmy Kids Awards

Winner

Kids: Animation (The Farmer's Llamas)

2016

BAFTA Children's Awards

Nominated

Animation (The Farmer's Llamas)

2017

Kidscreen

Winner

Programming Kids Category - Best in Class (The Farmer's Llamas)

2020

British Animation Awards

Winner

Children's Choice (Adventures from Mossy Bottom)

Nominated

Series (Adventures from Mossy Bottom)
Writer (Adventures from Mossy Bottom)

2021

International Emmy Kids Awards

Winner

Kids: Animation (Adventures from Mossy Bottom)

2022

Annie Awards

Nominated

Best FX - TV/Media (The Flight Before Christmas)

2022

RTS West of England

Nominated

Animation (The Flight Before Christmas)

2022

International Emmy Kids Awards

Winner

Kids Animation (The Flight Before Christmas)

2022

BAFTA Children & Young People Awards

Nominated

Director (Steve Cox - The Flight Before Christmas)

2023

Broadcast Awards

Nominated

Best Children's Programme (The Flight Before Christmas)