Wallace and Gromit and Friends: The Magic of Aardman Exhibition Opens at ACMI
Today marks the opening of the Wallace & Gromit and Friends: The Magic of Aardman exhibition at ACMI (Australian Centre for the Moving Image) which is part of the Victorian Government's Melbourne Winter Masterpieces series.
Wallace & Gromit and Friends: The Magic of Aardman reflects the quirky humour and idiosyncratic charm of the Aardman studio from the sketchbooks, concept drawings and storyboards where ideas take shape, to the intricate, handmade puppets and sets that enthral audiences young and old. The exhibition boasts more than 350 objects including: original artworks; over 50 set pieces such as Wallace's Cracking Contraptions and Gromit's famous vegetable garden; Shaun the Sheep sets; the flying machine fromChicken Run; and the spectacular 5-metre tall ship from The Pirates! Band of Misfits. Exclusive to ACMI will be additional artworks from the studio's forthcoming feature film Early Man due for release in 2018.
Within the exhibition is an activity space for children, The Studio, where visitors can build their own clay character and make a short stop motion animation, inspired by the work of Aardman.
ACMI CEO & Director, Katrina Sedgwick, said audiences can expect to be amazed by the originality on display in the exhibition. "The magic of the Aardman studios lies not only in their exceptional skill, but in their ability to create so many characters that people of all ages love – funny, warm, playful, egotistical, generous and occasionally evil," said Ms Sedgwick. "This exhibition showcases the incredible technical processes of this multi award-winning studio, illuminating their inventiveness and astonishing eye for detail, and enabling us to see the evolution of the many characters that have become beloved by us all. In these crazy times, Wallace & Gromit and Friends: The Magic of Aardman will delight our audiences and remind us that there's a little bit of the heroic dog or chicken or sheep in all of us!"
Curated by Art Ludique-Le Musée, Paris, in close collaboration with Aardman's Bristol headquarters, the exhibition is in Melbourne following the studio's 40th anniversary. Studio co-founders David Sproxton and Peter Lord are in Australia for the opening. David Sproxton, Co-founder and Executive Chairman of Aardman, remarked about the exhibition's visit to Australia: "As Aardman celebrates its first 40 years, we thought it only right that we should mark the occasion with an exhibition celebrating the work of the many artists and craftspeople that have contributed to the studio and its films over the decades. It has been a wonderful exhibition to put together, enabling us to dig deep into our archives and pull out work that only a few people have ever seen. The exhibition demonstrates not only the amount of work it takes to get to a finished film, but also the imagination and skill of the large number of artists the studio depends on. We are very excited that the exhibition is opening in Australia, exclusively at ACMI, and we hope it is enjoyed by a great many people."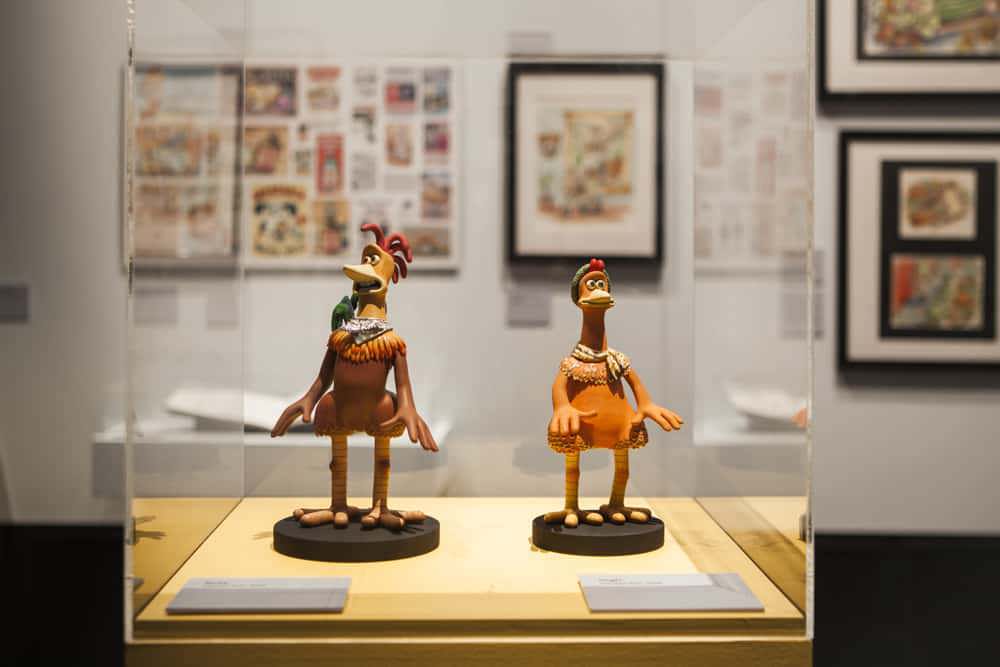 While the exhibition is in Melbourne, audiences can expect a diversity of experiences including film screenings, talks, interactive workshops and education programs for which ACMI is renowned.
David Sproxton and Peter Lord will together appear at the talk and retrospective celebration A Night Out With Aardman and present an animation masterclass to emerging creatives. Peter Lord will host a sold-out workshop demonstrating how to create Morph, one of the studio's most beloved characters. David Sproxton will be joined by Wallace & Gromit to meet visitors at ACMI's popular free Family Sunday event, this month themed Stop! Motion Animation.
Throughout the exhibition ACMI Cinemas will screen Aardman's feature film favourites and other items from the studios collection. Highlighting Australia's own animation talent with Oscar-winning animator Adam Elliot (Mary & Max, Harvie Krumpet) will take audiences on a journey through achievements in Australian animation in Adam Elliot presents Australian Indie Animations.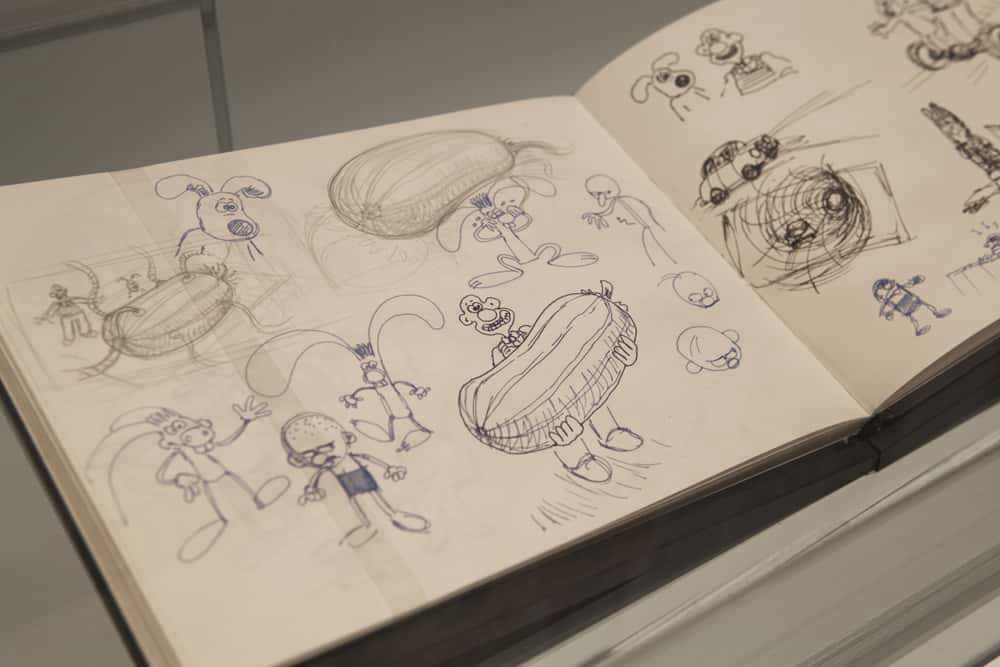 Aardman is one of Britain's biggest creative exports, producing multi-award-winning feature films, television series, music videos, advertisements and digital entertainment. The studio won three Academy Awards® for Best Animated Short Film – Creature Comforts (1990), The Wrong Trousers (1993), and A Close Shave (1995) – before winning Best Animated Film for Wallace & Gromit's feature debut, The Curse of the Were-Rabbit (2005), which was also awarded the BAFTA for Best British Film. Popular theatrical releases have included The Pirates! Band of Misfits (2012), Arthur Christmas (2011), Flushed Away (2006) and the studio's highest grossing theatrical release, Chicken Run (2000), all of which feature in the exhibition. One of the studio's earliest stop motion animation characters, Morph, has been a children's television favourite in Britain since he first appeared on television in 1977, and remains staple viewing on Australia's ABC3.
Wallace & Gromit and Friends: The Magic of Aardman follows the success of previous Melbourne Winter Masterpieces at ACMI, including the V&A's David Bowie is (2015) and the ACMI-curated DreamWorks Animation: The Exhibition (2014), which is currently showing at Museo de Arte Contemporáneo de Monterrey (MARCO), Monterrey, Mexico, its fifth international stop on a tour which has seen almost 800,000 people enjoy the exhibition since its world premiere at ACMI. ACMI remains the only institution to tour its original Melbourne Winter Masterpieces exhibitions around the globe, taking with it Melbourne's reputation as a cultural capital. Wallace & Gromit and Friends: The Magic of Aardman is open at ACMI from 29 June through to 29 October 2017 as part of Melbourne Winter Masterpieces. For tickets and information please visit acmi.net.au.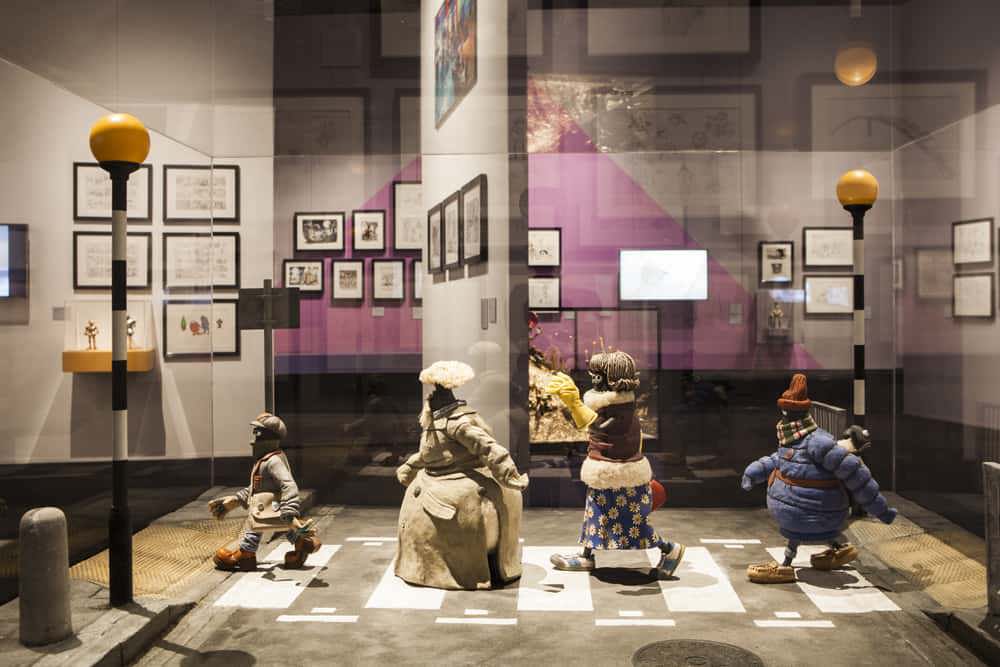 Exhibition of original artworks from the Aardman studio, created by Art Ludique-Le Musée, Paris.