Published 1st August 2023
Aardman awarded YouTube Diamond Creator Award for Shaun the Sheep
Aardman has today announced that is has been presented with a Diamond Creator Award from YouTube for reaching an incredible 10 million subscribers for the official YouTube channel for its biggest global brand, Shaun the Sheep.
The YouTube Creator Awards have been created to recognise the extraordinary effort creators put into their growing channels and building thriving communities, responsibly.
Cédric Petitpas, Head of Family & Learning Partnerships, YouTube UK & Ireland said of the achievement: "Aardman's Shaun the Sheep has long been a favourite of family audiences on television and the big screen. Its global appeal is being further solidified by its success on YouTube, a testament to the expertise of the studio's digital team. It is also a sign of the popularity of stop-motion animation on the platform." – Cedric Petitpas, Head of Family Content Partnerships."
Laura Taylor-Williams, Head of Digital & Strategic Development, Aardman added: "We are thrilled to have achieved the coveted 10m+ subscribers award for our Shaun the Sheep Official Youtube channel! Our team works hard to create compelling and engaging content that appeals to our target audiences across the globe and this milestone speaks to that. Youtube and Youtube Kids really do allow content owners like us to take content beyond borders and entertain a global audience"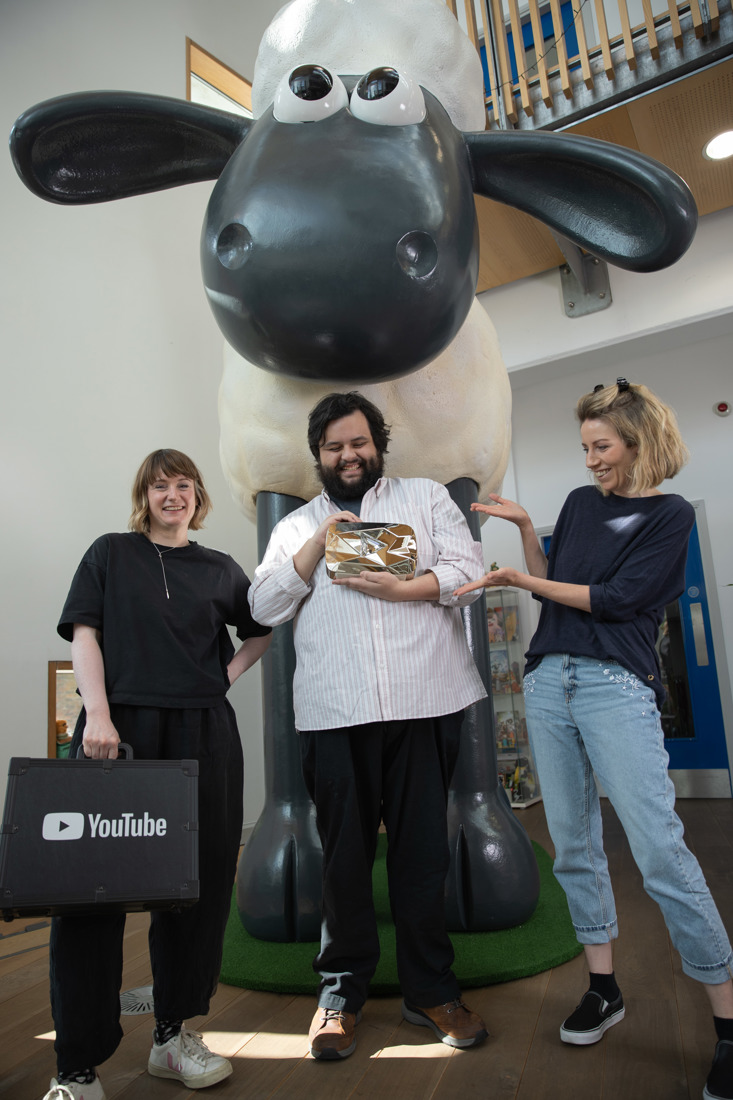 Aardman has also accumulated nine Silver Creator Awards for 100K subscriptions, three Gold Creator Awards for one million subscriptions and now its first Diamond Creator Award for 10 million subscribers for various official channels for its properties on the world's biggest video-sharing platform.
Shaun the Sheep, Aardman's family favourite, is recognised the world over for its slapstick humour, distinctive look and strong, quirky characters and enjoyed across multiple media platforms. The International Emmy-winning TV series, now in its 6th season is currently broadcast in 170 territories around the world and Shaun the Sheep is an internationally celebrated icon with over six million fans on social media.
Alongside the series, the studio have produced two Academy Award® nominated feature films Shaun the Sheep Movie and Shaun the Sheep Movie: Farmageddon and two half-hour specials Shaun the Sheep: The Farmer's Llamas and Shaun the Sheep: The Flight Before Christmas which are available across multiple channels  and platforms and continue to delight fans all over the world.