BRIEF
Every year ITV create a stunning film for their upcoming Dancing on Ice launch, and in September I was lucky enough to be approached to create 2019's promo. The brief was to create a contemporary fairy-tale, an emotional animated story for the whole family about a lonely dancing girl on Christmas Eve, searching for a partner.
The chance to bring a little cinematic world to life really attracted me to this project. My first ever films were stories about toys secretly coming to life, and I love creating miniature worlds with everyday toys and objects, so this felt like the perfect film. Here we had the chance to bring to life a magical tale – the secret life of a music box dancer and spaceman partner. There's something warm, classic and nostalgic about the set-up, and it was an instant hook for me.
I was also attracted to the project as the brief was very open. Often with commercials you are working with boards or scripts that have been through several stages of testing and focus groups. Getting a chance to create the narrative with ITV was inspiring.
STORY
In a Christmassy children's bedroom, we find a brother and sister snuggled up for the night, with a lonely music box dancer on the window sill. Looking out over a snowy garden at two happy snowmen, posed in a dance, she looks sad and she wishes she could dance too. Suddenly a light comes on – it's a curious spaceman action figure across the room. In a flurry of glitter and light the pair meet. They skate around the room effortlessly carving through the environment. They skate right over a bright glowing tablet, light rays project their shadows life-sized on the wall. They complete a series of complex moves that culminates in a huge plateau lift – the spaceman lifting the dancer high over his head as the pair pirouette together. Just then, mum comes in as she's heard the commotion. She checks on her kids then turns out the lights. Luckily our ice dancers made it back home safely to their respective perches just in time!
INSPIRATION
We drew inspiration from all over. I think classics like the original Toy Story informed the secret life of our toys, but also stories like the Borrowers that re-imagine our human sized environments at a tiny scale. Stylistically, I wanted the film to have a slightly old-fashioned feel, inspired by traditional poems like The Night Before Christmas.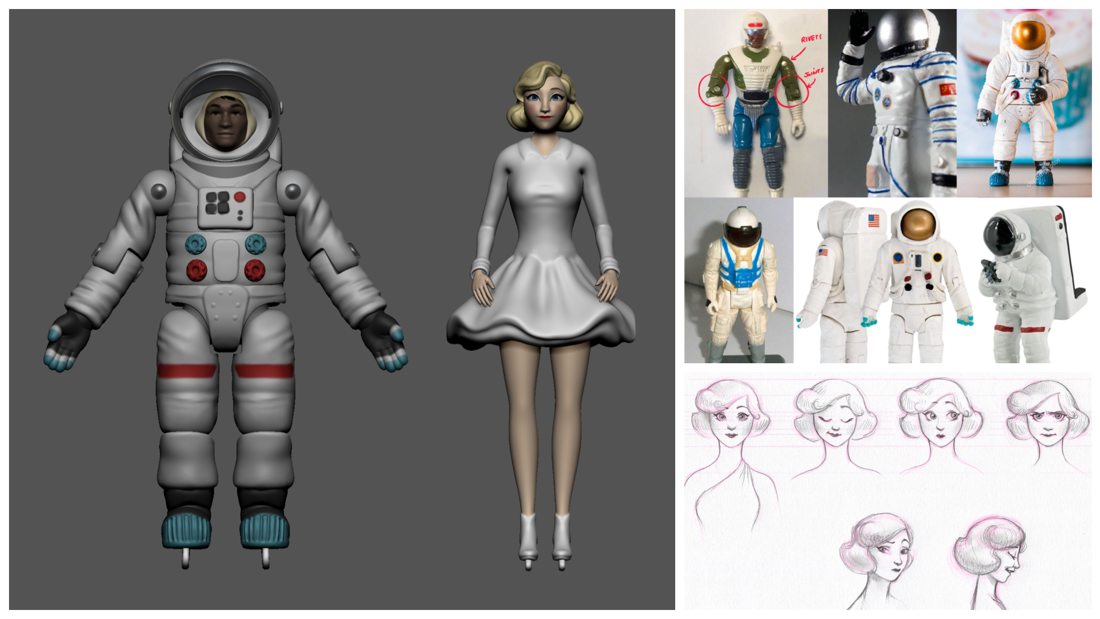 Of course, the biggest inspiration was Dancing on Ice itself. From the magical stage-craft to the routines, there have been so many memorable moments on the show, it was really hard to choose which to reference directly. In the end, we chose Gemma Collins' fall because it was so iconic, but it was very nearly Todd Carty's spectacular stumble.
PROCESS
Right away we felt that stop motion was the aesthetic we wanted – there's something tangible and nostalgic about this approach that fits perfectly with Christmas. We also wanted our dancers to feel real, as though they had just come to life. Camera considerations and the restrictions of the live action set meant that CGI would allow us to create a more dynamic picture, and allowed us to use light in a way that stop motion would have prohibited. To balance this, we treated the CGI puppets as though they were stop-motion, with bold simplified actions, chunky movements and smooth carving sequences on the 'ice' to make the characters feel tangible. Using animated tests, we honed this look until we found an approach that felt smooth in dance but bold and tactile for character actions. It was a really exciting part of the process.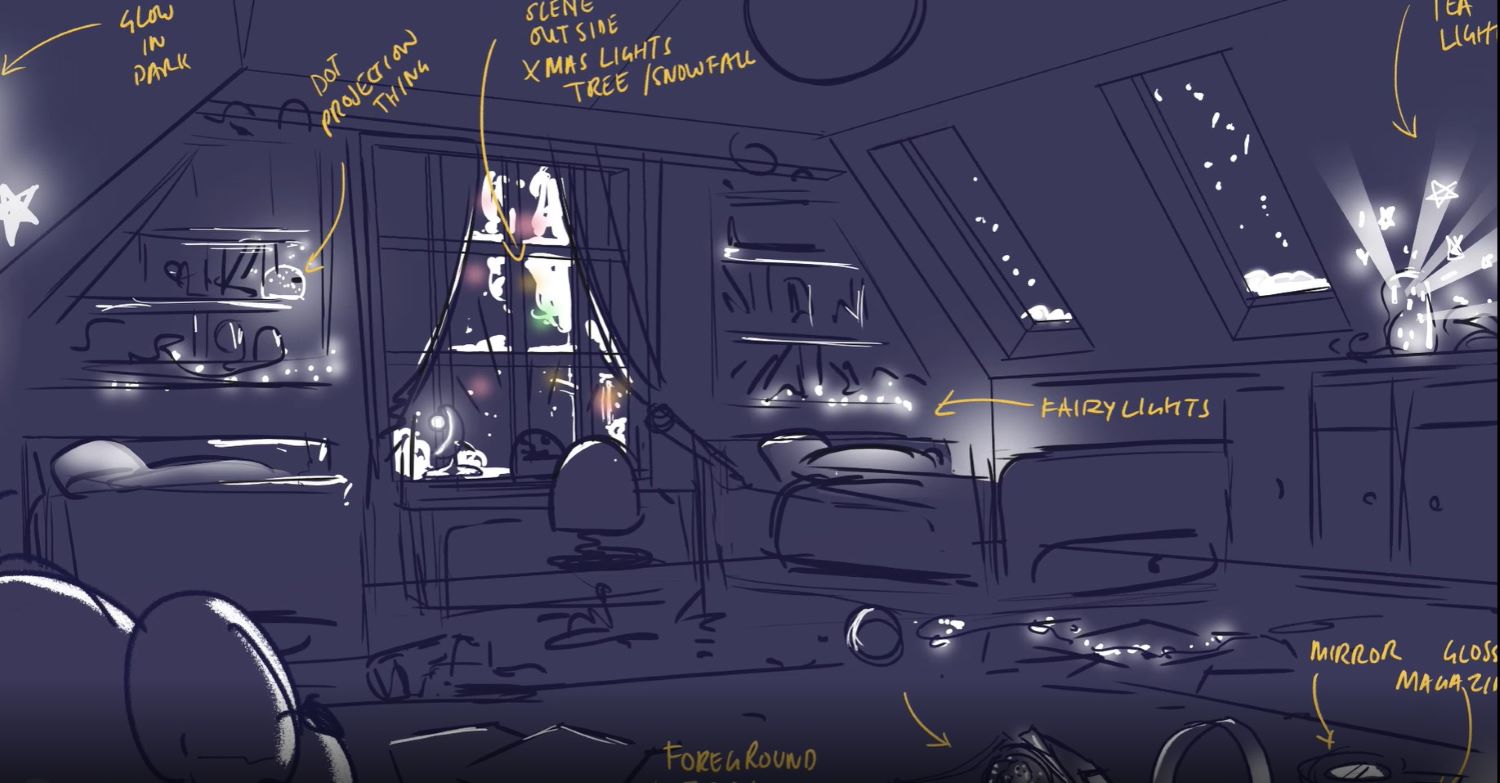 Light plays a really important role in this film, we worked really hard to make the characters feel like they were traversing different areas of the room. Getting the light effects right was key to defining different zones. The other key thing was the character rigging. We wanted the puppets to have realistic restrictions on their movements. This make the characters feel real but can restrict performance.
CHOREOGRAPHY
Getting the choreography right was challenging. It's such an important part of ice dancing that we wanted to capture it really well in both the performance and staging of the action. It was a steep learning curve to be able to design a routine that showed off the puppets, and felt exhilarating but also escalated in a way that fit the building sense of energy of the film.
Watch the full spot here:
Will finished an animation and graphic design degree in 2003 at UWE, Bristol. He has been creating and developing ideas ever since, and now directs commercials and short films for Aardman, completing films for BBC, Innocent, P&O, Toyota, Hellmann's, Nokia, Channel 5, Sesame St, Braun and more.
View Will's full bio
To contact Aardman about developing commercials, leave your details below: