Published 30th November 2020
Behind the Craft: Legends Family Adventure
At the start of summer we had the privilege of teaming up with Google, Parent Zone and creative agency Toaster to bring the magic of Interland, Google's free online safety game for families, into homes through another platform. The game has a low-poly style and an array of appealing characters that became our cornerstone to develop and craft three x two minute episodes from script to final render! All this with the full team working remotely in different countries (and, sometimes, time zones)!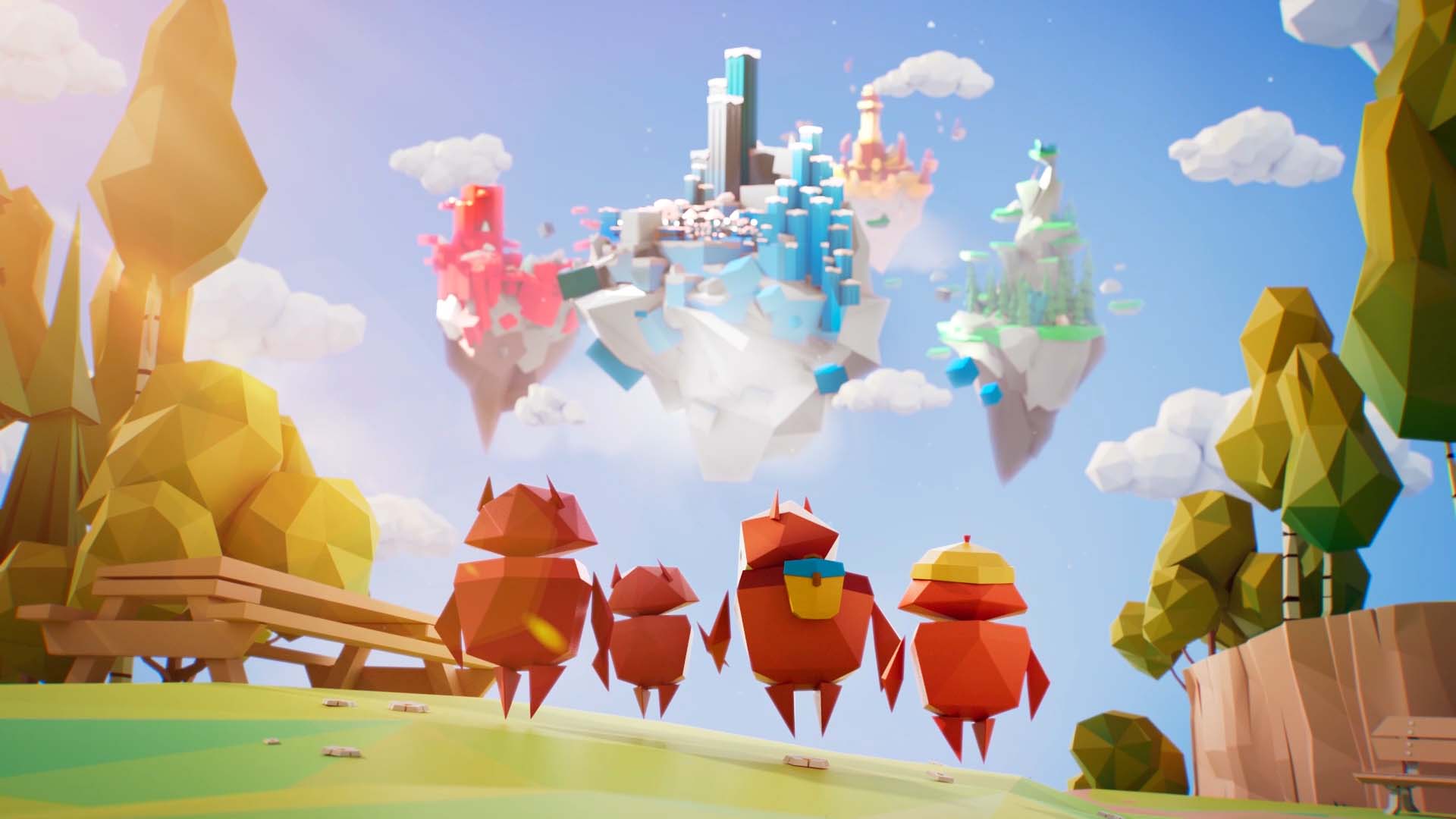 STORY 
The story narrates the adventurous journey of Lumen and her Internaut family who, during a seemingly normal day at the park, end up caught in a plan set by a group of mischievous individuals: Cyberbully, sneaky Phisher, devious Oversharer and their feared mastermind, Hacker. When Lumen's precious teddy bear gets stolen, the family decides to travel through Interland in order to find it. In each episode, the characters bump into obstacles and challenges representing real-life situations that could actually occur when browsing the internet, and our young protagonist Lumen, who begins her journey quite insecure, learns from these experiences to become smarter and more confident with her decisions on and offline.
Building the story with other creative minds has always been one of my favourite steps in every animation production I've directed. After working on the core concept and drafting the storyline's backbone, the team at Toaster approached us to refine the scripts, enhance the narrative and make the dialogues compelling and interesting, while injecting comedy and humour wherever possible. Getting three scripts written in such a short amount of time was a real challenge, but working closely with Google and Parent Zone allowed us to succeed by ensuring the integrity of the internet safety learnings throughout. Toaster's team (Galen O'Hanlon, Dale Winton and Executive Creative Director Aidan Sharkey), writer David Ingham, Aardman Creative Director Steve Harding-Hill and yours truly joined forces to brainstorm, bounce ideas off each other to achieve the best possible result.
VISUAL STYLE 
When approaching the visual style, we knew we had to respect the original source material, but we were really keen to explore and add our own personal touch to the characters' and environments' look. 
We gave each main Internaut character (the Family plus Switch and Legend) enough variation and bespoke details to be recognisable, while remaining faithful to the proportions and shapes of the original game. We worked hard to avoid any gender stereotypes in their appearances, in line with Interland's universe. For the family in particular, we went through many different iterations and combinations of hues and shades of red and orange to make its members distinguishable enough while letting the viewer understand straight away that they belong together. 
We really wanted the whole Interland world to feel welcoming, warm and friendly (the Internet can be a wonderful place indeed, with the right precautions). In order to achieve that, we decided to adopt a soft miniature look for the environments (making large use of defocus and depth of field) while giving the vast cast of main characters (6 Internauts and 4 villains) a tactile, toy-like feel, adding roughness and imperfections to their surfaces. Looking closely, you'll notice each villain's texture is unique and different from the heroes'. Aardman's artists embraced the challenge and really managed to bring these simple polygonal shapes to life.
We immediately fell in love with the awe-inspiring concept art created by French artist Aymeric Arnaud, and soon discovered that, in spite of their simplicity, CG low-poly environments (and characters) can look absolutely stunning with a clever use of atmospheric and "physically correct" lighting and depth of field. For rendering, the team used Arnold by Solid Angle, and Nuke for comping.
Each original location was designed to be easily recognisable thanks to its unique mood and colour palette, and every prop appearing in the films (from the smallest item, to the trees and clouds) was carefully modelled and textured from scratch by the team to befit the environment's style.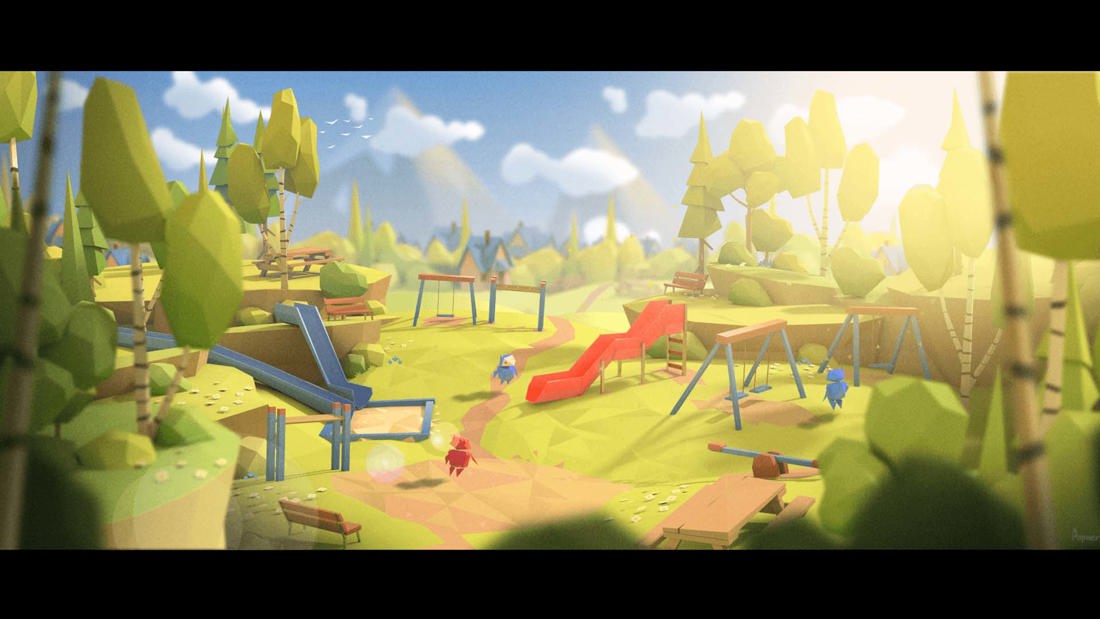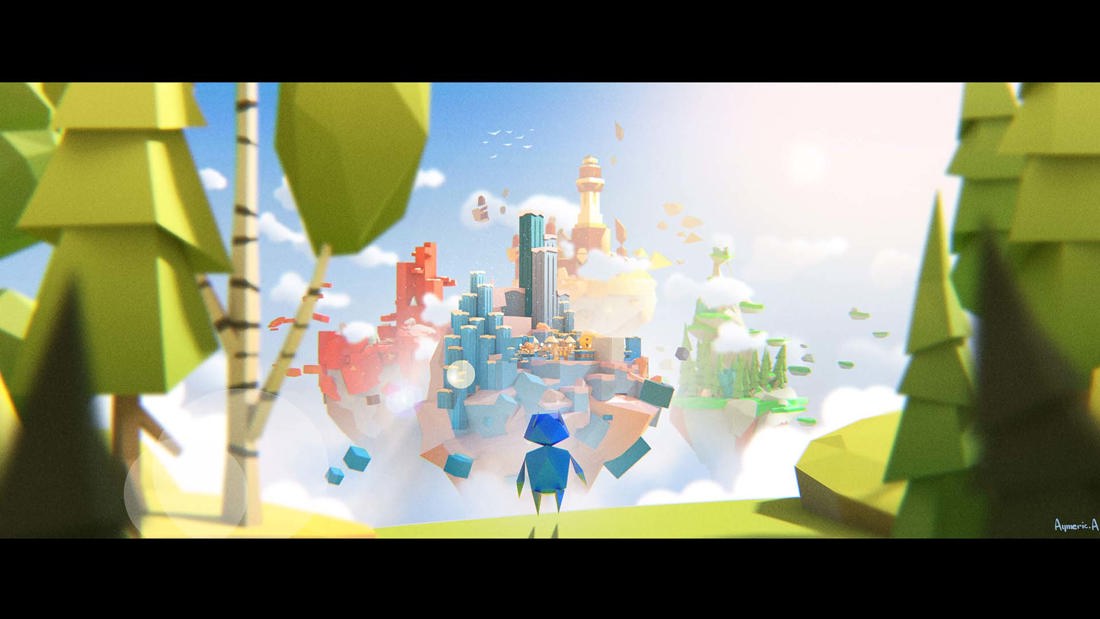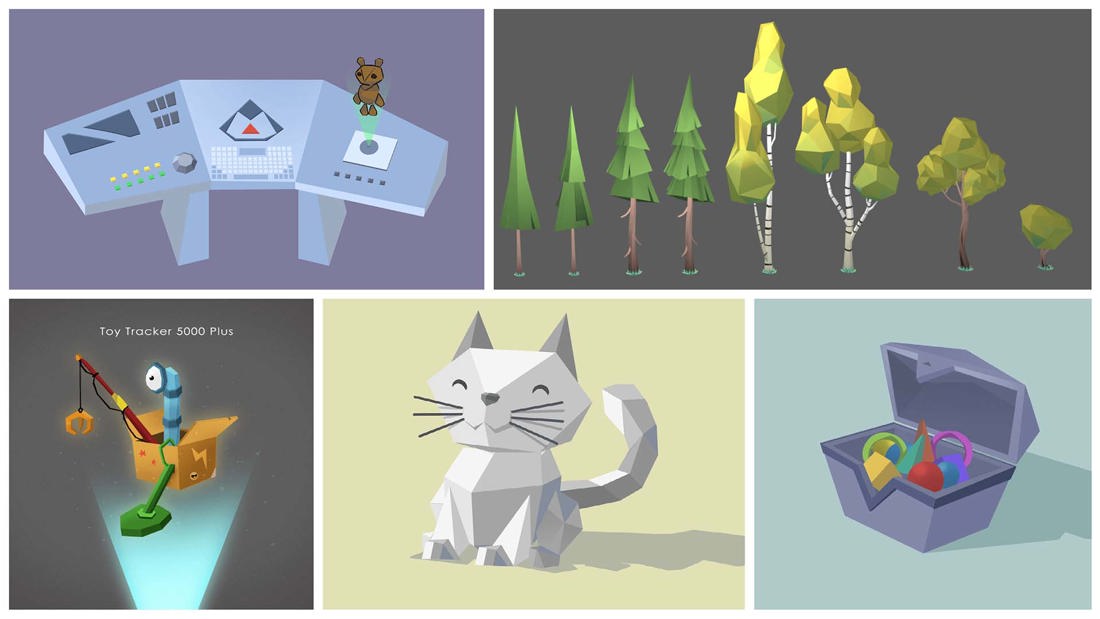 ANIMATING THE INTERNAUTS 
Even though the characters look like toys, we didn't want the animation style to resemble stop-motion. In CGI you usually animate the movement more stepped or blocky in order to reach a hand-made stop frame quality. This time we tried to avoid that, preserving a more smooth, gentle and natural kind of motion (even adding squash and stretch to their heads and bodies). In spite of their look, we wanted our Internauts to move like small organic beings in their own believable reality! 
As you've probably spotted, the characters that populate Interland don't have mouths – even though they talk a lot! For this reason, it became absolutely vital to display and portray their emotions through body acting and eye shapes, and of course the ears helped a lot too!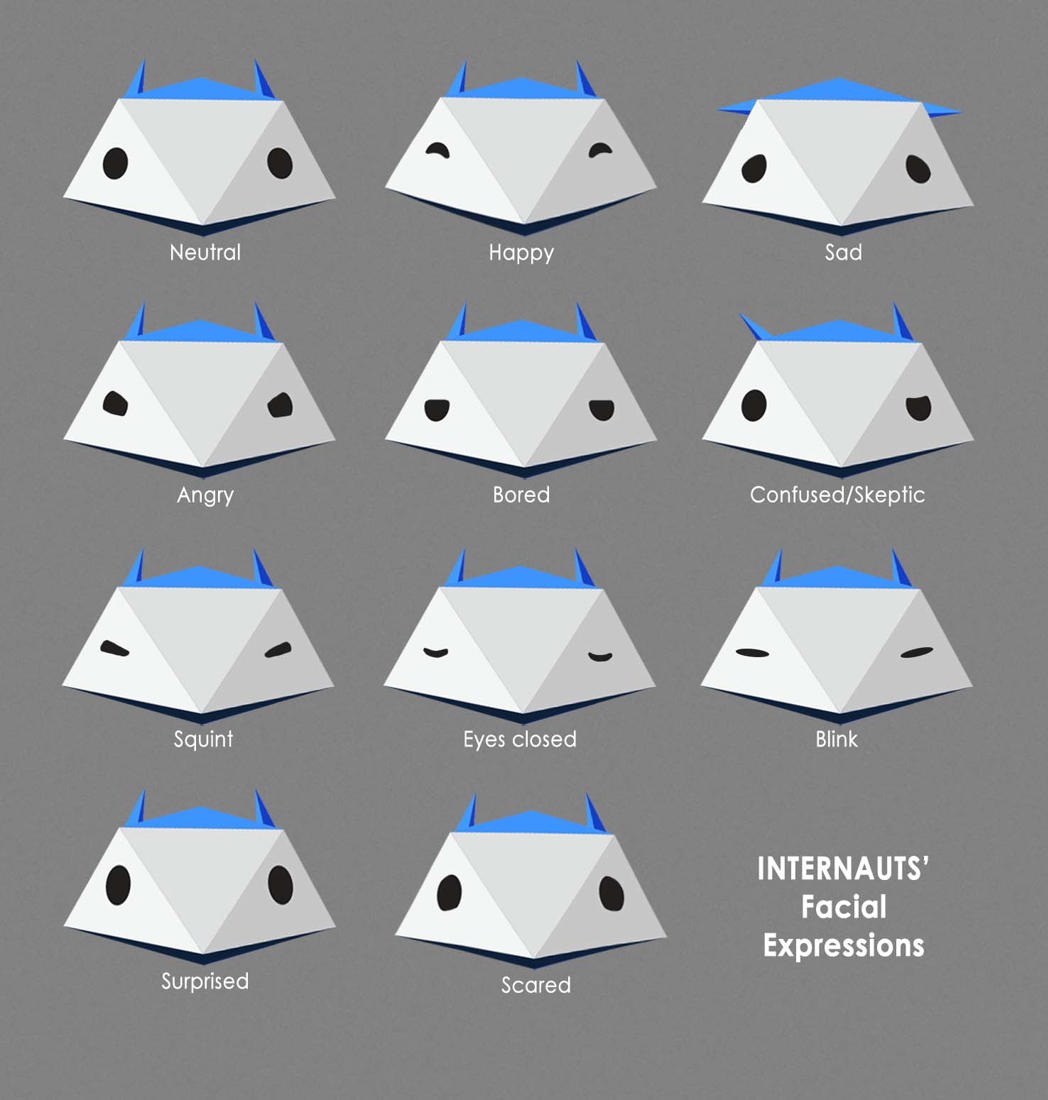 From a cinematographic point of view, we had to be particularly careful when staging and framing the shots, so that it would be always clear to the viewer which character was talking. 
Animating highly stylised characters can be challenging but the absence of mouths can also make your life considerably simpler in case of late changes and tweaks: if we noticed a scene's dialogue wasn't 100% right in post-production, we could easily swap, shift and offset the sound by a few frames without the need of changing animation, a luxury you can't afford with proper animated lip-sync! 
SOUND 
We had the chance to remotely record and collaborate with an incredible duo of adult voices, impersonating multiple characters in the story, and three super talented kids as Lumen, Volt and Switch. It was a real pleasure working with them.
Last but not least, the team at Aquarium Studios – formed by the great Alexej Mungersdorff, Pam Thompson and Jamie Mcphee – took care of the sound design and musical score, and delivered a fantastic mix which gives depth and heart to our beloved Interland world.
Have a similar project you'd like to discuss? Leave your details below: