Blue Peter - Delphine and the Imaginary Menagerie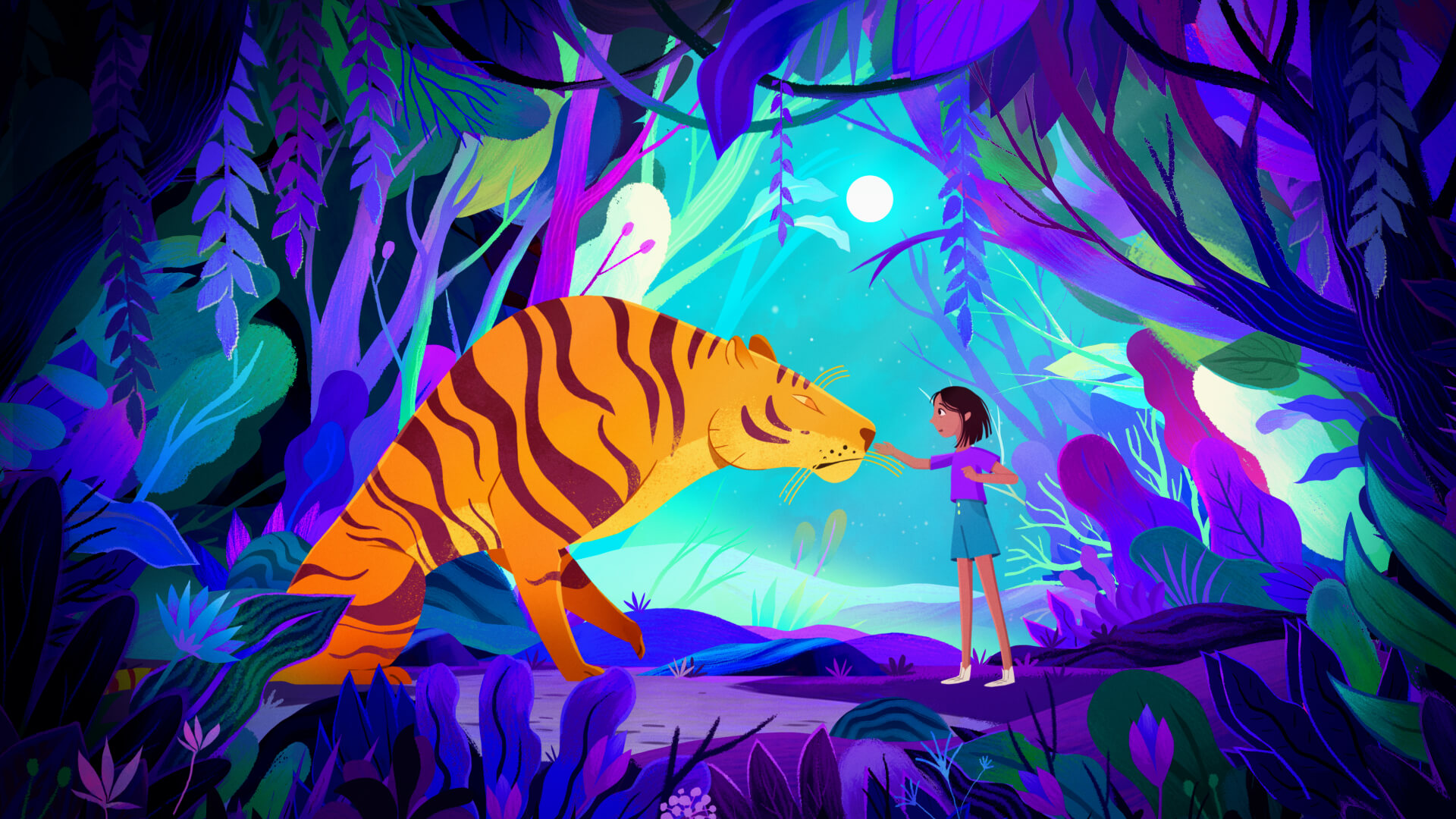 Directed by Åsa Lucander, this powerful animation was inspired by the words of eight year old Blue Peter viewer Delphine, and premiered in front of world leaders at the UN Climate Change Conference COP26.
Aardman transformed Delphine's winning words into a 2D animated film narrated by Nina Sosanya, with a soundtrack performed and recorded by the BBC National Orchestra of Wales.
The animation tells the story of a little girl of the future whose grandmother has an old book featuring animals that now exist only in her memories, with the little girl wondering how past generations could allow such creatures as tigers, chameleons and flamingos to become extinct.
Originally from Finland, Åsa moved to London in 2001 and joined Aardman in Bristol in 2014, where she is now based. She was first drawn to illustration and from there her passions developed towards moving images.
View Åsa's full bio
Helen Argo
Executive Producer - Commercials & Short Form
Helen is responsible for the studio's Commercials and Short Form productions, creating animated and digital content for advertising agencies, third party brands as well as Aardman's own IP. Most recently she has produced The Bear and the Squirrel - a 4D film for Efteling, and stop motion musical short Robin Robin for Netflix.
View Helen's full bio
Steve Harding-Hill
Creative Director
Steve became Creative Director for Aardman's Commercials and Short Form division in 2016 and is responsible for the creative direction of the studios partner content productions.
View Steve's full bio